As always, BeeVancity is excited to bring you the best events of the week. But there's something else we're excited about - we've just been nominated for the Best Events Blog of Vancouver at the 2011 Urban Culture Conference + Awards. Awesome!
So if you enjoy our blog or newsletter, please vote for us at http://urbancultureconference.com/
Now on to this week. No event is taboo - with the much talked about SlutWalk and the entertaining burlesque show, it's a week of celebrating and empowering females. But no one is excluded -- there's an events for everyone, and best of all -- lots of them are cheap, or even free!
Have fun!
The BEE list is curated by Ajay Masala Puri (Spicy Masala Bee), Lisa Craveiro (Busy Bee), Steve Williams (Honey Bee), and Lorien Henson (Queen Bee).
Want to be the first to know about the best events going on in Vancouver? Subscribe to the BeeVancity weekly email newsletter!
Top Picks
1. SlutWalk Vancouver
May 15 | Start 1:00pm | Meet at Vancouver Art Gallery | Free!!!


A lighthearted name for an incredibly serious issue, SlutWalk addresses the culture that excuses away all sexual assault, not solely rape, and promotes the idea that all people, regardless of gender, have a role in challenging victim blaming and sex shaming that create a culture that justifies acts of sexual violence. This event is not just about the violence, but the excuses that allow violence to continue.
2. Northern Voice: Blogging + Social Media Conference
May 13 & 14 | UBC Life Sciences Centre | $50-90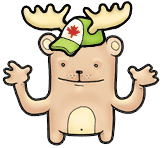 NV11 is the 7th annual two-day, non-profit personal blogging, social media and publishing conference. If you want to meet and hear from online people, this is the place to be! And the Masala Bee will be doing a workshop on Saturday at 11am on Online Campaigning along with Leadnow.ca and OpenMedia.ca
3. Vancouver International Bhangra Celebration
May 13 | 5–10 PM | Vancouver Art Gallery Grounds | Free!

Want to watch the best Punjabi dancers and musicians perform to their hearts' content and learn a few new Bhangra moves along the way? With over 200 performers, this event is full of non-stop action with Vancouver's finest talent, from dhol drummers, beat-boxers and singers to Bhangra dancers, break dancers and a host of cultural mashups! There are more events happening around town, so visit the festival website for more details.

Honourable Mentions
BEST of Taboo Revue Variety Burlesque Show: Part 1
May 13 | 8 PM | Wise Hall | $17 - $20

See the most innovative, tempting and hilarious acts Screaming Chicken Theatrical Society have got to offer. Add in some sketch comedy and magic and this show has all the bases covered for a unique place to celebrate for birthdays or a fab night out. All proceeds go to the not-for-profit Screaming Chicken Theatrical Society and are used to support, develop and present Burlesque in Vancouver.
Gramorail Presents: Secret Railway
Sat May 14 | Red Gate | $10

Come for a wild romp on the wrong side of prohibition's tracks, and revel in the seductive tendrils of forbidden music (Vintage Jazz, Electroswing, Motown and more...) until the wee hours. The huge Gramorail has a planned maiden voyage on the Arbutus corridor this summer!
EPIC Sustainability Living Expo

May 13-15 | Convention Centre | Free - $12 (Save $3 if buy online)

The EPIC Sustainable Living Expo is Western Canada's largest lifestyle show for eco-conscious folks. Go to this jam-packed weekend event for 300+ planet-friendly exhibitors, expert advice on greening your life, tasting with some of BC's finest restaurants and wineries, Fashion Shows, DIY Sewing Workshops, and
an Eco-Wedding Showcase. => Thanks Jamie & Randall!
DOWNLINK + VASKI (Dubstep Invasion Series)
May 12 | 9 PM - 2 AM | Fortune Sound |$20

Last time I went to a Dubstep Invasion Series event at Fortune, the bass rumbled right through my body and made my brain melt out my ears. But in a good way. Sure to be another great night with a killer sound system and great vibe.

Connecting Environmental Professionals Speed Mentoring
May 16 | 6-8 PM | UBC Robson Square | $5 CEP members/$10 non-members + small registration fee

CEP will be hosting a Speed Mentoring event for students, early career professionals, professionals in career transition, or any environmental professional who would like to freshen up on the "soft" work skills. Participants will have an opportunity to meet with professionals and discuss relevant topics such as developing a career plan, establishing a professional network and how to market your education
Coming Up
Food Justice with Lauren Ornelas
May 19 | 7 PM | VPL – Peter Kaye Room | Free
Projecting Change Film Festival
May 26 – 29 | SFU Woodwards | $10-$12 films / $75 gala
Salsa for Queer Folks and Allies (with Más Movement)
Fri May 27 | Rhizome | By donation
In The House Festival
June 3 – 5 | Victoria and Napier St – East Van | $13 - $85
Love Vancouver Love Your Planet
June 5 | 11 AM – 6 PM | Olympic Village | Free
A Conversation with Afghanistan's Fawiza Koofi
June 6 | 7:30 – 9:00 PM | Kay Meek Centre | $35