--- Picks selected for you by yours truly Miraj, Kelly and Evi, and curated by Iva. Subscribe to our newsletter here

TOP PICKS


WINTERRUPTION Festival (Miraj's pick)
Feb 22 - 24 | Granville Island | varies

Like a great aged French wine, one of the best Winter festivals in Vancouver just gets better every year! Parlez-Vous Français? You won't need to speak the language to enjoy Vive Vendredi though. Savour French food and wine tastings, Juste Pour Rire stand-up comedy, bilingual artists and performers, and much more all weekend long.
If you are more into food, don't sweat it. Winterruption is raising the roof under the bridge with Street Eats & Beats, featuring Vancouver's top food trucks, a live DJ and local beverages under the Granville Street Bridge. For music lovers, Coastal Jazz and Blues Society is presenting amazing music all weekend long at Performance Works. And if you love original, local art, you'll want to spend all weekend visiting exhibits and touring artists' & artisans' studios throughout the island.
Post Valentines Day Break-Up Show (Evi's Pick)
Feb 22-23 | 7 - 10:30 PM | Rio Theatre | $15

A hilarious variety-style show with stand-up comedy, video, sketch, music & burlesque! This is your chance to be part of a live studio audience and go down in history as "that weird laugh" on Byron and Gerald's new DVD Special that we're filming. Want more info? Click here.
It's going be a great show, so don't wait to buy your tickets.
Crazy8s Gala Screening and Party (Kelly's Pick)
Feb 23 | 6PM | Centre of Performing Arts + VAG | $30/35

The Centre in Vancouver for Performing Arts opens their doors for the 14th annual Crazy 8's short film screening at 7PM on Saturday, February 23rd. The event will showcase six new short films that were created by some of Vancouver's most talented up-and-coming filmmakers. These films--that range from noir thrillers, to dramatic comedies and science fiction--were made in only eight days!
Check out our event preview to learn more about the films.
HONORABLE MENTIONS
Talking Stick Festival (Kelly's Pick)
Feb 19 - Mar 3 | Location, cost and time vary by show

From a Powwow, to theatre, dance, spoken word, music and a multimedia performance, Talking Stick Festival will give everyone something to talk about. Taking place from Feb. 19 - March 3rd, the festival will showcase established and emerging artists, coming both nationally and internationally, from all areas of the performing arts.
The festival provides an opportunity to experience and explore Aboriginal culture through the arts in a wide range of traditional and contemporary disciplines. Read more....
Made to Pleasure: DIY Design & Talk (Kelly's Pick)
Feb 21 | 6PM | Museum of Vancouver | Free (members) $10/$12

My ears perk at the sound of an 18+ event, which explains why this pick made the cut.
This event provides an opportunity to learn about the history of sexual satisfaction and the construction of social pleasure, while giving you a hands-on experience that won't earn you a scolding! Start by designing and creating a prototype of a vibrator from plasticine with advice from the pros from Standard Design and guidance from Vancouver's own Womyns'Ware Inc. Then bolster your knowledge with a special talk by Rachel Maines, whose book, The Technology of Orgasm, inspired the movie Hysteria (released last year). Maines uses rich (and sometimes hilarious) stories to reveal the surprising connection between technology, culture, sex, and the law.
A Evening of Debauchery with The Hive (Kelly's Pick)
Feb 21 | 7:30 PM -12 AM | The Vinyl Retro Club 455 Abbott St | $39

An evening of comedians who will stimulate, amuse and titillate you with some of the most sexual, vulgar and raunchy R-rated jokes they have. The time between each comedy set will be filled with burlesque/musical acts so you'll constantly be stimulated. This is adult entertainment at its finest. Before the show enjoy some cocktails to loosen you up, snack on some appetizers and have your go on the open mic, sharing your best joke. I might even cancel my plans so that I can attend!
Demystifying, Debating, and Digging into Trade Agreements (Miraj's pick)
Feb 21 | 7 - 9 PM (doors @ 6 PM) | Rhizome Cafe, 317 E. Broadway | By donation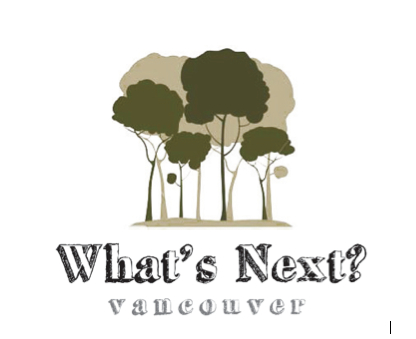 FIPA? TPP? CETA? What do these acronyms really mean and how are they going to impact Canadians? And how do we engage meaningfully in discussions about the pros and cons of huge international trade agreements? Don't worry. What's Next? Vancouver has put together a superb panel of experts to demystify and explain all of these agreements for us.
Club Bellydance at Orpheum Annex (Evi's Pick)
Feb 22 | 7-9pm | Orpheum Annex | $20

Belly Dance Super Stars present "Club Bellydance" - returning back to Vancouver. Sabah, Sabrina, Victoria, Moria, Rebecca, and Nathalie are going on another Club Bellydance tour, to meet and to dance with local bellydance communities across the globe!
Club Bellydance is a fabulous show that provides an opportunity for local talent to spend the night sharing the stage with the amazing Belly Dance Super Stars .
Free Oscar Party at the RIO (Evi's Pick)
Feb 24 | 4-11pm | The Rio Theatre | Free!

Dress up and pose on a red carpet at the LIVE televised broadcast of the 85th Annual Academy Awards presented at the Rio Theatre. Admission is Free. Bar and bites will be available. A food truck service will also be provided by JJ's Trucketeria, for the classy bunch. Yum, yum. Prizes will be given out to those who can predict the winners. Doors open at 3pm and broadcasting starts at 4. If you're going to be late, make sure it's both fabulously and fashionably late.
A Look At Branding, Digital Advertising and Digital Media (Miraj's pick)
Feb 26 | 6 – 8 PM | Vancity Theatre, 1181 Seymour St. | $50


What does Xbox Live, a multi-BILLION dollar Advertising Agency, a Kool Vancouver based Digital Agency, Comic Books, Vancouver Film School and the NDP have in common? A lot, as it turns out, with lots of $$$$$ to be made. Come find out!
Eco Art Salon w/ Jordan Hall
Feb 27 | 7pm | Roundhouse Centre | By Donation

Join the Community Arts, Eco Arts Salon for a much anticipated and exciting evening, with playwright Jordan Hall reading excerpts from her award-winning environmental play "Kayak" and facilitate a discussion about the intersections of environmentally-themed writing, and strategies for developing, writing and thinking about staging public performances and interventions. Participants are invited to bring performance ideas or concepts at any stage of development to the Salon for workshop post the reading and discussion. Refreshments will be provided, but bring your own mug. Click on the link for more info.
UPCOMING & ONGOING EVENTS
Feb 7-Mar 3 | Various times and locations
Feb 13 - Mar 2 |8pm| Studio 1398 | $25
Dance All Sorts: The Contingency Plan
Feb 17- Mar 3 | Roundhouse Centre | $5-25
Feb 21 - Mar 28 | 7-8PM + 8-9:30PM | 3116 W. Broadway | Free
Feb 20-Mar 3 | Gallery Gachet |
Celebrity Chef Cooking Classes
Feb 26-Mar 28 | 6M | Varies | $125
Vancouver International Wine Festival
Feb 25th - Mar 3 | Varies
Feb 27 - Mar 2 | Varies | 1405 Anderson St, Granville Island | $10
Feb 28 | 7PM | Vogue Theatre | $15
Greek Tech Talk and the The Mobile World w/ Steve Vranakis and Peter Kondos
Mar 1 |7pm | Hellenic Community of Vancouver | By donation
Dancing with the Richmond Stars
Mar 2 | 6pm | Grand Ballroom 12200 Riverside Way Richmond | $125
March 2 | 9 Pm - 1 AM | Toast Collective, 648 Kingsway | $2
Mar 2,3 | 10AM to 5PM | Vancouver Art Gallery | Free / $12.50 / $17.50
Islamophobia and the Politics of Empire | A Public Forum
Mar 2 - 4 | Varies | SFU, UBC, Kwantlen | TBD
Inaugural Shine A Light Kidney Gala
Mar 3 | 6:30 - 9:30 PM | Van Dusen Botanical Garden | $165
Mar 5 | 8pm | W2 Media Arts
Extraction- Theatre Conspiracy
Mar 5-9 |The Cultch|

Al Hunter reads at the Robson Reading Series | "Beautiful Razor: Love Poems and Other Lies".
March 6 | 6:30 PM | First Nations Longhouse at UBC | Free
Opens March 8th | Fifth Avenue Cinemas |

March 9 | Heritage Hall | $10-$20
Vino and Forte (Piano and Guitar )
March 15 | Pyatt Hall Vancouver | $35