Fun alert! Here is your new weekly partytime guideline, again delivered by yours truly Bees team. This week we want you to rethink your (probably too high of a) rent, finally open the business of your dreams, dance the night away with Cuban salsa (Iva who just returned from the non-resort part of Cuba surely will!), or discover the historic path of sexuality in your favorite rainy city. Deal of the week: get half off at Food Talks Vol 6 if you email us!
And don't forget: we're looking for a social media Bee so if you like buzzing around Twitter and Facebook, give us a shout!
TOP PICKS
Housing Matters - First Public Screening (Kelly's Pick)
Feb 7 | 6:30 - 9 PM | Yaletown Roundhouse Community Centre | Free

Do you pay too much for rent? Most people I know would say yes.
Ten young artists have created a suite of short films responding to Metro Vancouver's housing crisis. Using animation, collage, music and time-tested documentary techniques, the Housing Matters collective has created a unique and powerful work of interactive community art. This is the first public event: an evening of film, discussion and solution-building, alongside a special guest from City Hall.
From Idea to Open | How To Plan & Launch Your Dream Company (Miraj's Pick)
Feb 13 | 5.30 - 8 PM | 25 East Hastings Street | $15

How long have you been dreaming about opening your own business? A few months? Several years? It's time to stop dreaming and learn what steps you need to take to plan and launch the business you've always wanted to own. You can do it – and at this exciting event, a group of inspirational experts would show you how.
Food Talks Volume 6 (Ajay's Pick)
Feb 12 | Dockside | $30 regular, but special Bee price of 50% off if purchase before Feb 6th (email us for passcode)

VanFoodster brings us a night of meeting other foodies and hear from some inspirational food-related speakers including James Coleridge of Bella Gelateria (James in 2012 represented Canada at the World Cup of Gelato in Rimini, Italy where he won Gold).
HONORABLE MENTIONS
REEL CAUSES: Vancouver Premiere of I am Nasrine (Ajay's Pick)
Feb 8 | SFU Woodwards | $10-12 (proceeds goes to Atira)

I am Nasrine is an intimate journey of self-discovery and ultimately reveals the unfolding of a soul. Set in modern day Tehran, and the UK, the film follows the paths of Nasrine and Ali, sister and brother in a comfortable, middle class Iranian home. Arriving in Britain, their fate and their future are far from certain.
Vancouver Mag's Big Night 2013 (Kelly's Pick)
Feb 8 | 7 - 9 PM | Jewel Ballroom - 8th at Granville | $99
Some of Vancouver's top chefs will gather together on Friday to tantalize your taste buds as you sip on delicious wine. I attended the event last year and despite the high price point it's well worth it. Find out who's serving what in my preview article.
Cuban Salsa Party (Ajay's Pick)
Feb 9 | Dancey Ballroom | $10, all ages

Come dance salsa! DJ Kubanito will be playing and there will be a free lesson by the amaJing Michael Rosen of Mas Movement at 9pm.
Swap-O-Rama-Rama (Miraj's Pick)
Feb 10 | 12 - 5 PM | 2205 Commercial Drive | Free

Join in the communal process of reuse and celebrate our collective creativity! Swap-O-Rama-Rama is a giant clothing swap and series of do-it-yourself workshops in which a community explores reuse and creativity through the recycling of used clothing. At the end of the swap you can take home as much clothing as you can carry. Remainders go to a local women's shelter. Thanks Conrad!
Electro Swing vs Electro Blues (Kelly's Pick)
Feb 10 | 9PM - 2AM | Grandview Legion 179 |$15

The Electro Club is introducing a new type of music to Vancouver -- Electro Blues. Come out for a night of dance lessons (if you feel so inclined), entertainment by clowns, ladies in red and who knows what else. These guys always have something up their sleeve so be prepared for some fun organized chaos.
Ideas for Impact: Göran Carstedt (Miraj's Pick)
Feb 12 | 5:30 - 8:30 PM | Orpheum Annex, 823 Seymour Street | By donation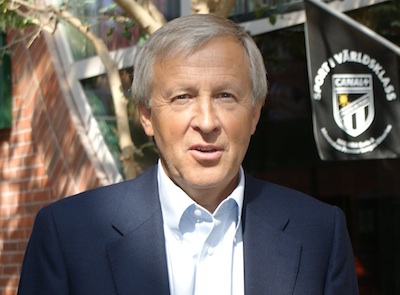 Dr. Carstedt is one of Europe's most prominent business leaders and has run some of the world's leading companies. Widely acknowledged as one of the world's most practical presenters on leadership, organisational learning, and change.
Sex Talk in the City Opening Reception (Kelly's Pick)
Feb 13 | 7 PM | Museum of Vancouver | Free (Members) or $15
Be among the first to discover an innovative exhibition that explores the history of sexuality in Vancouver – from education to pleasure to politics. Explore sexuality not as science, but as part of our exciting, fascinating, thought-provoking culture.
UPCOMING & ONGOING EVENTS
Till Feb 14 | Various locations
Feb 13 - Mar 2 | 8pm | Studio 1398 | $25
Feb 14 |12-1pm| Vancouver Art Gallery
Lovers Cabaret - Lovers of Hendrix
Feb 14/15 | 7-11PM | Electric Owl | $25/$30
Love Umbrella Project Celebration Party
Feb 14 | Vancouver Art Gallery
Feb 14 | 8PM - 1AM | Vancouver Art Gallery | Free (Members) or $17.50
Global Dance Connections: Body-Scan: Sweet Gyre
Feb 14- 16 | 8PM | Scotiabank Dance Centre - 677 Davie St | $20-$30
Slam- Love : UrbanInk 5th Annual Crossroads
Feb 15 | 8pm Underground Venue | $25
Feb 15 | 7pm | Science World |$25
Feb 15 - 17 | Varies | Langara College | $15 - $35
Feb 19 - Mar 3 | Location, cost and time vary by show
2nd Annual Tasting Plates Vancouver
Feb 20 | 5:30 - 9:30 PM | Start: Vancouver FanClub | $35
Post Valentines Day Break-Up Show
Feb 22-23 | 7:30 PM -12 AM | Rio Theatre | $15
Club Bellydance at Orpheum Annex
Feb 22 | 7-9pm | Orpheum Annex | $20