Also, if you're looking for a new challenge, seek no more! The Bees are seeking for a new social media manager, and eventually for a new curator. Intrigued? Got questions? Shoot us an email!
TOP PICKS
Kitty Nights Burlesque's Nude Year Frolics (Kelly's Picks)
Jan 6 | 9PM - 12AM | Biltmore Cabaret | $7

While some people choose to bring in the New Year with a Polar Bear Swim, others choose to do it with some festive burlesque. Come out for a night of nude year bell fun with The Purrrfessor, a scanty dance party with DJ Cherry on Top, and glitter, glamour and burlesque by some luscious and "dangerous" ladies.
Tablets, Smartphones, iPads, iPhones: Gadgets for Good? (Miraj's pick)
Jan 8 | 5:30 - 7:30 PM | Network Hub, 422 Richards Street | By donation

Ever wondered what the big deal is about these new tablets? Curious as to how smartphones like the iPhone or Android phone can change the way we live? Come hear how tablets and smartphones really can create social change in education, for people with disabilities, older people, and in your everyday productivity. Hear stories, see apps, be inspired!

The Instagram-O-Rama (Miraj and Ajay's pick)
Jan 5 | 6 PM - 3 AM | Club 560 | $10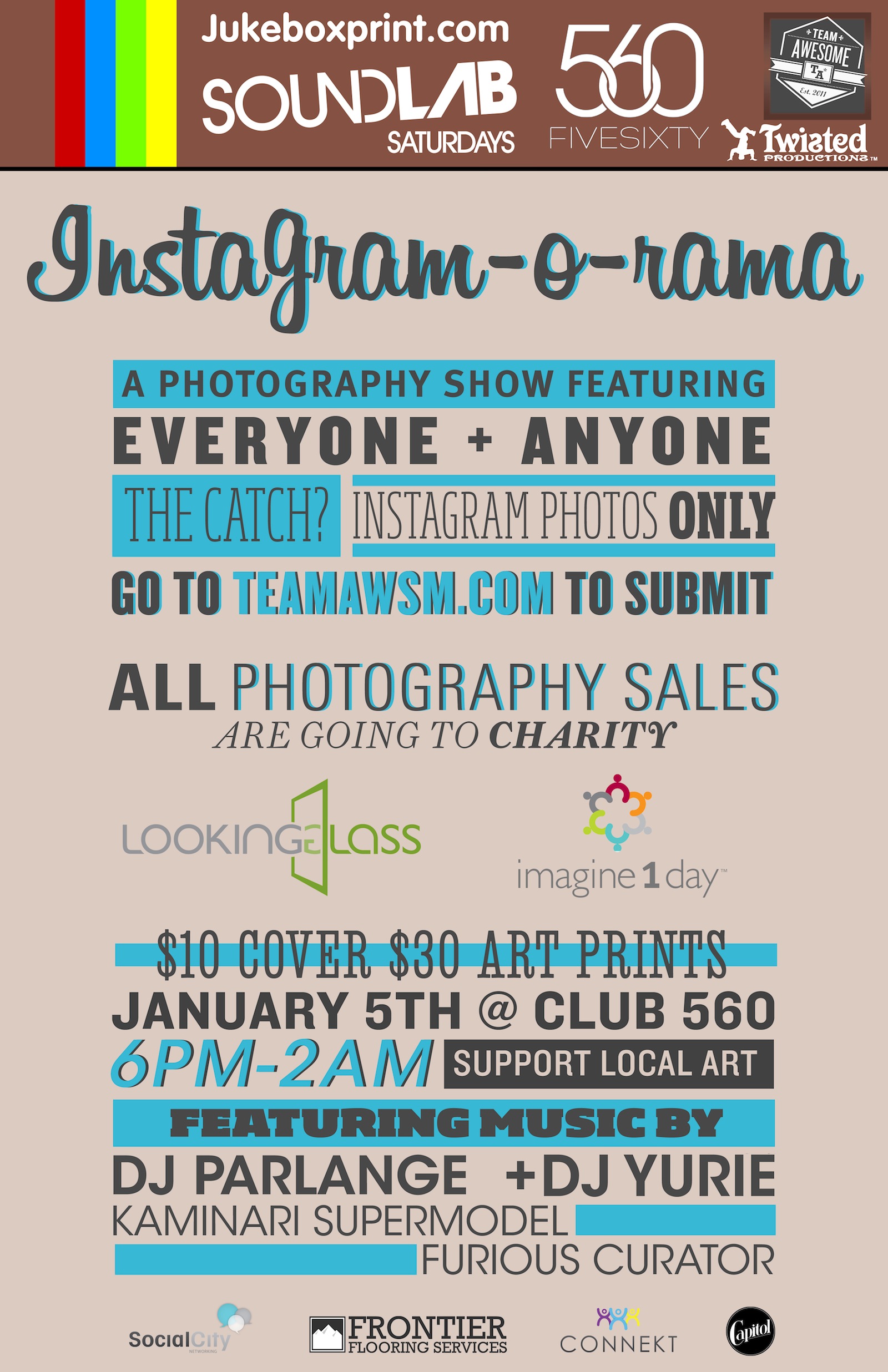 The event will showcase 200 Instagram photos printed on high quality prints. Also 15 incredible Vancouver photographers will showcase limited edition photograph collages created through Instagram. 100% of the sales will go towards two local charities: imagine1day and Looking Glass Foundation.

HONORABLE MENTIONS

Sweat it ALL Out - Post Holiday BootCamp (Kelly's Pick)
Jan 5 | 2-2:45 PM | Kalev Fitness • 128 West Pender | Min. $5 Charity Donation


Join clubZone members and staff for a 45 minute live DJ bootcamp. Get through the short but intense cross-fit style fitness class and receive a free smoothie, along with a free executive guest pass (unlimited gym access / small group classes / and one personal training session). This sounds like a great deal and a great way to get on track, even if you've already cheated on your New Year's resolution. Come sweat out all of the holiday libations with me.

Raptors Ridge Birds of Prey (Kelly's Pick)
Jan 4,5 | 3-5 PM / 12-1 PM | Science World | $14.25-$21


Raptors Ridge Birds of Prey will be giving a special 1 hour presentation with a Q&A period while exhibiting live birds of prey. Get up close and personal with Nature's Supreme Aerial Predators. This is one of the many awesome programs going on at Science World during the regular hours of operation. Check out the list for more a bunch of good ones end this weekend.


Art Battle 40 (Miraj's pick)
Jan 8 | 7 PM | Raw Canvas, 1046 Hamilton St. | $10/$15

A thrilling event of artist creation and audience participation. Eight local and international artists will have 20 minutes to create their best possible work. The medium is acrylic paint and the only tools allowed are brushes, palette knives or any non-mechanical implements. Partake in the action, inspire and be inspired.

New Democratic Dance Party (Ajay's pick)
Jan 5 7pm-4am | The Fall | $20 donation


The NDDP is an experimental initiative that seeks to (re)define and enhance the local arts and grassroots community. Fusing dance-culture with direct democratic process, they hope to fund substantial, meaningful and relevant community projects – and it's you who gets to decide which project is funded! There will be live performances, DJs and four innovative projects that need your vote!

UPCOMING EVENTS

Sing it Forward #singitfwd
Jan 10 | Doors at 6 PM | The Vogue Theatre | $25

6th Annual Russian Christmas in Vancouver
Jan 13 | 1 - 5 PM | Russian Community Centre, 2114 W 4th Ave | $15


Noodle Mania Vancouver
Jan 13 | 3-8 PM | Vancouver | $20/$35

PUSH Festival
Jan 15 - Feb 3 | Vancouver | Varies

INCITE at VPL
Jan 16 | 7:30-9 PM | Vancouver Public Library Central Branch| Free

Street Food City II
Jan 23-27 | 11AM - 3PM | Vancouver Art Gallery | Free Entry

SnowBall Classic DanceSport Competition
Jan 26-27 | Daytime + Evening | Sheraton Wall Centre | Varies by show

Year of the Snake Expo
Jan 31-Feb 3 | Varies | BC Place | Free - $12.50