It's going to be a scorcher. Escape the heat by taking in some of these indoor events, or if you love to have fun in the sun, there are a number of outdoor festivals worth checking out. Guaranteed good times. Oh and did we mention there is a new De Dutch restaurant that opened along the seawall by Canada Place? We like this very much and judging by the opening celebration, it looks very tasty.
Top Picks

Screening of 'Minds in the Water' (Miraj's pick)
Aug 9 | 7PM | Hooker's Green, 1141 Hamilton Street | $15


Minds in the Water is a award winning documentary following the quest of professional surfer Dave Rastovich and his friends to protect dolphins, whales and the oceans they all share. Post-film Q&A with Director JKrumb. Supported by Surfrider Foundation's Vancouver Chapter. Thanks Matt.

Candlelight Vigil for Wisconsin & World Peace (Ajay's Pick)
Aug 10 |7:30pm | VAG


On Behalf of YES!+ Vancouver and the Art of Living Foundation please join in for a mass meditation and candlelight vigil prayer to honor the memory of those lost during the tragic racist attacks on August 5 in Oak Creek, Wisconsin, and pray for the swift recovery of those injured.
Learn more about the tragedy through Kulpreet Singh's commentary and Harsha Walia's reflections both of whom are based here in Vancouver.

Food Talks Volume 3 (Kelly's Pick)
Aug 14 | 6:30-9PM | Westin Grand Vancouver | $30


Picture this: You're sitting poolside at The Westin Grand in Vancouver, being tempted by tasty appetizers while drinking a glass of wine. As you relish in this moment, enlightening speakers from the food community share their passions and answer any question your heart may desire. Sounds terrible doesn't it...for real though, you'd be crazy not to go!


Honorable Mentions
Grow Through Music 2012: Benefit Show
Aug 9 | 8 PM | Club Five Sixty, 560 Seymour St. | $15/$20


Featuring amazing local artists Maurice, The British Columbians, Tonye Aganaba & The Foundation, and DJ Joel Armstrong. All ticketholders will also be instantly entered to win an acoustic guitar!
Richmond Maritime Festival
Aug 10-12 | Britannia Heritage Shipyard | Free


Food, music, storytellers, artists, drummers and dancer all on another beautiful and sunny (hopefully) weekend. Escape Vancouver proper and visit and celebrate Steveston's waterfront heritage.

U CRAWL - Summer Edition
Sat Aug 11 | The Roost | $2


Hold onto your handlebars! Try amaJing local home-brews and spirits, don't miss: spoke n' words, outdoor karaoke, scavenger hunts, musical bikes, tall-bike tea sessions, balloons and more balloons! All proceeds support the East Van Kickstand, our city's newest community bike space opening this month! ps bring yer own banjo.

Burnaby Blues+Roots Festival
Aug 11 | 12.30 Pm - Late | Deer Lake Park, Burnaby | $70/$75





"Family Values" Ugandan Soccer Tournament Fundraiser
Aug 12 | 11-5PM | Charleson Park Children's Centre | $20/$100


You want to play soccer, and so do they. Support two guys as they raise money for a trip to Uganda, where they will bring a ton of soccer equipment and work with the Makindye Soccer Academy that the "Bavubuka All-Stars Foundation" sponsors in Kamapala. Bring your music, your good spirit and your soccer skillz.

HUB Summer Social
Aug 12 | 11:30-6PM | Hub to New Westminster Pier Park | Free


Celebrate bicycles, people, food and the outdoors with an organized bike ride put on by HUB as they trek across Vancouver from their office to New Westminster for a little party in the park.

SMCYVR Tweetup - Social Media in Education & Non-Profits
14 Aug | 6-10 PM | Ceili's, 670 Smithe St. | Free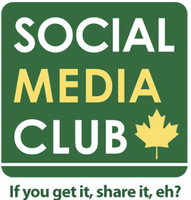 Come checkout the Social Media Club Vancouver's Summer bash. Hear from practitioners & bonafide expertson how social media can help non-profits and educational organizations. Thanks Eli.


Upcoming Events
Alexander Keith's Awesome Lobster Dinner
Aug 16 | 7PM | London Pub | $20

2012 Zombie Walk
Aug 18 | VAG | Free
Sawan Mela:10th Anni. Celebration & Bollywood Under the Stars 5
Aug 18 | Plaza of Nations | Free
Island Life 3 (PIRATE LIFE PENTHOUSE PARTY!)
Aug 18 | 333 Terminal Ave | $18

Brazil Fest Vancouver 2012
Aug 18 | Granville St | Free

Garlic Festival 2012
Aug 19 | Sharing Farm | Free
Launch @ Grow
22 Aug | 6-10 PM | Roundhouse Community Centre | $20
(use discount code: BeeVancity)

Battle of the Brush Season 2 Episode 2
Aug 23 | 7:30-9:30 PM | Vancouver Urban Winery | $15/$20

Oliver Fannie Screaming Chicken's Burlesque Musical Play
Aug 23 - Sep 1 | Waterfront Theatre | $25

Battle of the Brush Season 2 Episode 2
Aug 23 | 7:30-9:30 PM | Vancouver Urban Winery | $15/$20


Ladies Learning Code, Vancouver Edition: Intro to HTML & CSS
Aug 25 | 10AM - 5PM | Launch Academy, W. Hastings St. | $50

Eavesdroppers Picnic
August 29 | 4PM | Malkin Bowl | Free