Hope you've got your 30-second elevator pitch ready, because this week offers some great opportunities to meet and drink with Vancouver entrepreneurs, innovators and change-makers. Or if you're better at heckling, I'd recommend the political event.
Top Picks

Drinks After Work with Vancouver's Fun Professionals
Jan 27 | 6-8 p.m. | Terracotta Restaurant | Free


Vancouver is full of driven and forward thinking professionals. Come for a night of drinks and good conversation at Terracotta, a modern Chinese eatery. You never know who you'll meet, be it for business or pleasure. Dress casual and be ready to mix and mingle.

Heckle the Future Prime Minister Over Brunch
Jan 29 | 9:30 a.m. - 12:30 p.m.| 111 West Hastings St. | Free


The next NDP leadership debate will take place in Halifax, and it will be streamed live in Vancouver at W2 Media Cafe. This won't be your typical debate gathering. Don't expect to be sitting in your chair with your hands on your lap. Fun and engaging activities have been planned for all participants. This event is hosted by GenDP - which stands for Generation of Democratic Participants.

Vertality2: an eco celebration
Jan 26 | Club 560 | $15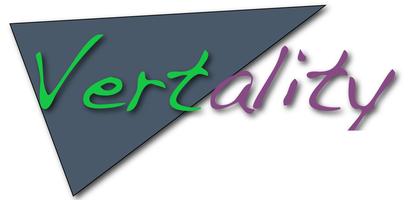 Vertality2 is a place to connect Vancouver's amazing community of change-makers, innovators and sustainability entrepreneurs. Infuse your New Year with renewed vitality with an evening of celebration, local foods, performance art and socially conscious people.


Honorable Mentions

High Society - Republic Day of India Edition
Jan 26 | Ginger 62 Night Club | Free before 9 p.m. / $15 adv/$20 @ door


If you want to dance to bhangra fusion beats - the event to attend is Balle Balle which will be celebrating India's Republic Day and the debut of DJ Goddess.

Rain City Chronicles - What Feeds Us
Jan 27 | 6:30-11 p.m. | 85 West 1st Ave. | $10


Rain City Chronicles is a series of storytelling nights featuring a diverse roster of Vancouverites, stories, treats, music and beverages. The night's theme - "What Feeds Us" is in partnership with the City of Vancouver's "Talk Food With Us" campaign, which is currently developing an official plan to improve the way food is produced, distributed and consumed in our city. This shows stories will reflect the diverse ways food shapes our experience of the city.

The Nature of Software Innovation: A Fortune 500 Perspective
Jan 27 | Republic Nightclub | $10-$30


Have you ever wondered how a Fortune 500 Company brings innovative software to life? VEF Momentum welcomes Shane Luke, Director of Digital Product Management at Nike Inc. to the Vancouver entrepreneurial community to tell us the secret sauce. Find out what it takes to bring Nike's digital sports products from concept to creation, as well as the biggest challenges his team faced during development. Shane will also dispel some persistent myths surrounding digital product development and how to avoid falling prey to them.

Chinese New Year Parade
Jan 29 | 12 p.m.| Chinatown | Free


Lion dances, cultural dance troupes, marching bands and martial arts performances- when else would you see this other than at the annual Chinese New Year parade. The Year of the Dragon began on Monday, January 23rd so the festivities of Chinese New Year are in full force. There will be activities happening all weekend but the Parade starts at 12 p.m sharp on Sunday.

The Storm Surge of Decentralization
Feb 2 | 7-9 p.m. | Langara College, Theatre 5 | By donation


Village Vancouver brings us Nicole Foss, aka Stoneleigh, co-editor of The Automatic Earth, to talk about the future of our economy. Since the Occupy Movement launched last fall, she has brought a new upbeat tone and theme with discussion concerning the 99 per cent reaction over the Ponzi scheme and how it is embedded in our modern financial systems. Nicole Foss is a globally-sought issues leader on transition and an expert on the macro-economics of resilience.


Future Events

Spacing second national issue Release Party
Feb 3 | 9 p.m. - 1 a.m| Canvas Lounge | Free

Gwynne Dyer: The New Middle East
Feb 8 | SFU Woodwards | $10

CoDev Community Film Fest
Feb 10-12 | Various times | Langara College | $15/$20

Jennifer Kreisberg Performance & Discussion
Feb 10 | 7 p.m. | SFU Woodwards | Free