Vancouver Alternative Fashion Week[End] returns for its third year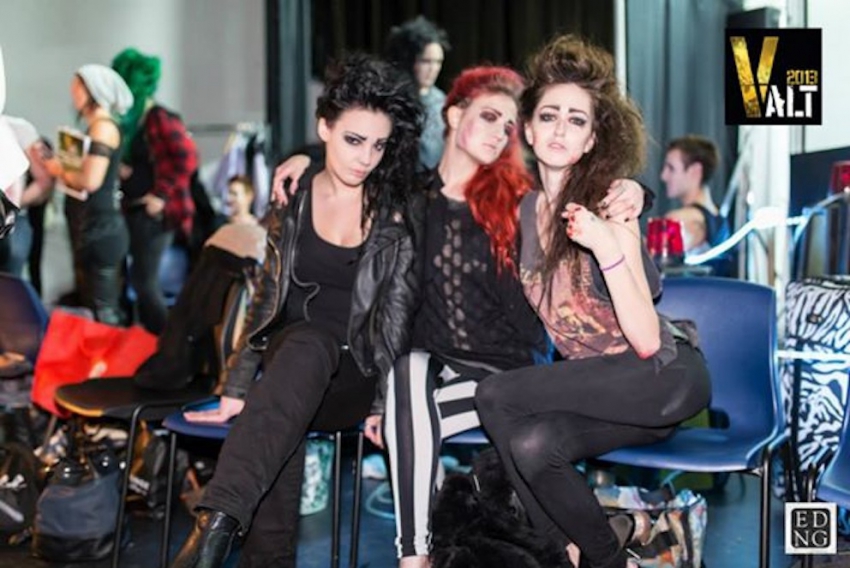 Vancouver Alternative Fashion Week[end] is back for the third year in a row at the Maritime Labour Centre on Nov. 21-23. With appearances from designers, visual artists, filmmakers, musical acts and performers, the show is about more than just fashion, said creative director Kat Ferneyhough.
"Our designers, for the most part, make every piece by hand without the intention to mass-produce. VALT has little interest in showing designers that would traditionally be considered 'big' - it is an event for artists who happen to make clothes. That said, VALT has several returning designers this year: Samantha Stroman, Shiverz Designs, Scheherezade Banoo, AD Designs, Avant-Afi, Pretty in Punk, Zollection, Carolyn Bruce Designs & Dixon. I would hate to describe a single designer's work and colour the event with a singular focus because our designers are incredibly varied! Our runway features historical costumes, collections of wild statement jewellery, risque lingerie, up-cycled garments, dance wear, futuristic catsuits, and more. Our designers create for film makers, artists, performers, musicians and collectors with unique tastes."
VALT is different from traditional fashion weeks, said Ferneyhough. It hosts a visual art exhibition, screen short films, as well as present live musical acts and performance art pieces. The exhibition of visual art will be on display throughout the entire weekend, featuring artwork that deals with the overall arching theme of change (Vicissitudes) while also tackling the concept of alternative ideals of beauty. As for films, there will be short art-films (conceptual, dialogue-free footage) and fashion films (like music videos, with a heavy focus on fashion) that loosely correlate with the themes of each evening. VALT also boasts live musical acts and a performance art troupe, with each night being entirely different. Attendees are encouraged to dress to the theme of the evening and become part of the immersive art experience, the creative director added.
The weekend is broken down into three themes. The Friday's theme is 'reVolution,' an aggressive movement remembering the past through historical text. 'EVolution' the following day refers to a natural peaceful breach for change in natural order and the environment. Finally, the event concludes with reVelation on Sunday, a spiritual or intellectual mode of change.
VALT is about living in an Alternative Fashion, and it is so much more than simply showing unique clothes, because Vancouver is alternative, said Ferneyhough.
"I would say there isn't a singular "alternative scene" anywhere - it's sort of a misnomer. There are a plethora of unique niche subcultures in Vancouver, and VALT embraces a wide array of them. Something I've always loved about this city is how comfortable most people seem to be in their own style. In many Canadian cities, it can feel like there's a uniform being worn by the majority, but here I see so many unique choices. Yes, there are yoga-pant and slipper-boot combos topped off with slouchy beanies all over the place, but on any given day, Vancouver reflects a myriad of personal style that I really have not encountered anywhere else in this country. All it took to become involved was to show up and be our strange and exuberant selves. It was such a shock to discover an Alternative Fashion Week didn't already exist here 10 years ago, as it seems to be such a natural fit here. Vancouver IS Alternative! "
Tickets this year range from $30 for an evening, $60 for a weekend pass and $150 for a VIP pass.
VALT is run by a non-profit organization the Style, Entertainment, Art & Media Society of Vancouver (SEAMS).