Two giant oil pipelines proposed to speed "doubling" of tar sands
Two major oil pipelines -- the most expensive in Canada -- passed key hurdles this week: Energy East and Line 3 Replacement. Observers say they lead to "massive" environmental and economic consequences.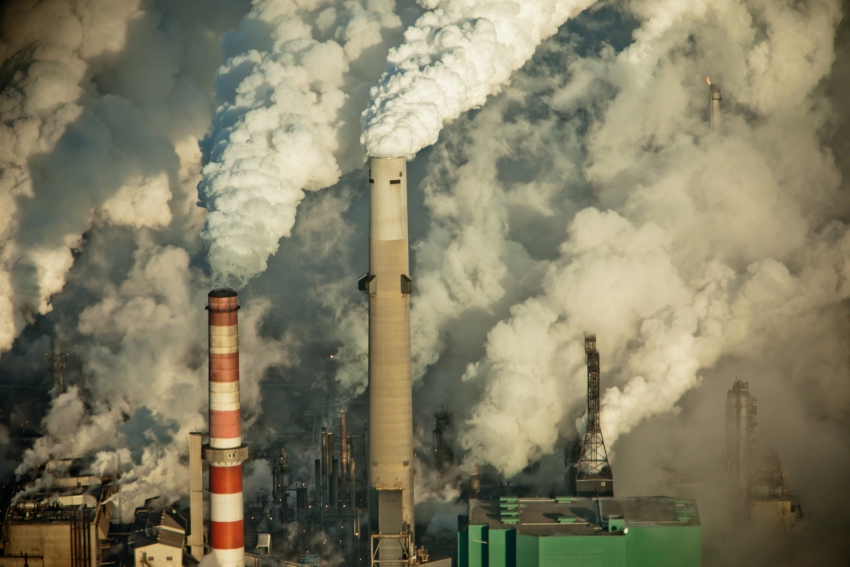 In a dizzying week of oil announcements, two new giant west-to-east pipelines passed key milestones. If built, the pipelines would rapidly expand Alberta's oil sands, cause massive environmental impacts, and trigger thousands of new jobs, according to several observers.
The first project – TransCanada's Energy East pipeline – would be the largest oil sands pipeline in North America – a continent-wrapping 4,500-km line to carry Alberta's oil to Montreal, Quebec City and Saint John.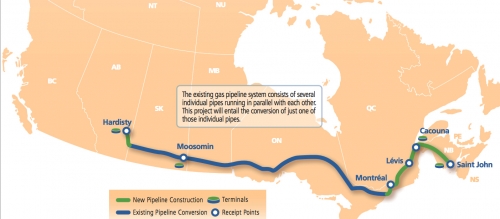 TransCanada filed its project description with the National Energy Board Tuesday – the first step in the approval process.
"Energy East is a critical infrastructure project for all Canadians because it will enhance our country's energy security, allow us to receive greater value for our important natural resources…" said TransCanada's CEO Russ Girling, in a statement last September.
The $12-billion eastward line would pump a neck-breaking 1.1 million barrels of oil per day – a flow double what Northern Gateway proposes to bring to B.C.'s west coast.
"It's an astonishing amount of oil," said Alvin Singh, Communications Manager, with the David Suzuki Foundation in Vancouver.
"Massive climate change impacts…[the] equivalent to adding the emissions of 7 million cars on the road," said Adam Scott, Climate and Energy Program Manager, with Environmental Defence in Toronto.
Energy East would supply refineries in Montreal, Quebec City, and St.John, as well as for Atlantic export.
Line 3 Replacement
Likewise – Enbridge also announced plans for another massive pipeline - the Line 3 Replacement. The company said Monday it now has the financial backing for the $7 billion project.
The project would replace an existing 46-year-old pipeline between Alberta and Wisconsin. But unlike Keystone XL, this American-bound pipeline may not need Obama's approval.
"Line 3 already operates under an existing Presidential permit," said Al Monaco, CEO of Enbridge, to investors from Houston on Monday.
"So what we're doing here is restoring Line 3 to its original condition," he added.
But far from just replacing the pipeline, the upgrade would double Line 3's flow -- from 390,000 barrels of oil per day to 760,000.
Both projects – Energy East and Line 3 Replacement -- are the most expensive in Canada, and still require a full review by both the National Energy Board and federal cabinet.