Freelance writer's lawsuit against former Olympics CEO underway
Laura Robinson accuses Furlong of defaming her in public comments after she published a 2012 article that included allegations that he physically abused students some 40 years ago.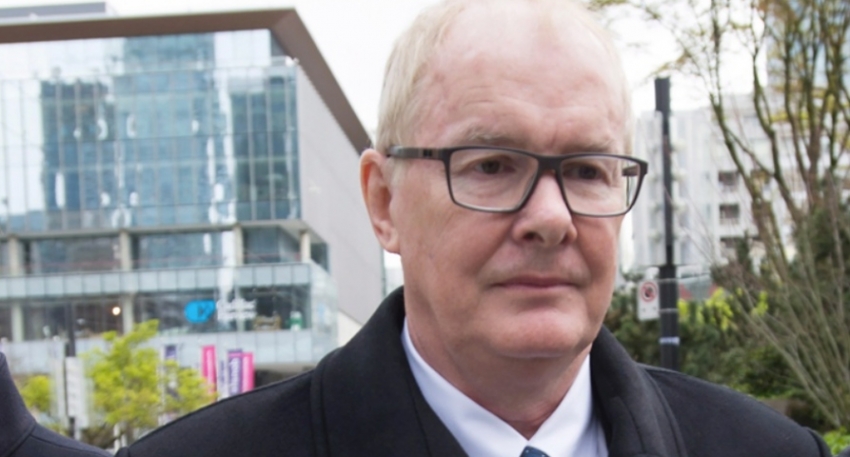 A freelance journalist who alleges former Vancouver Olympics CEO John Furlong publicly portrayed her as unethical, heartless and cruel is set to have her day in court.
Laura Robinson accuses Furlong of defaming her in public comments after she published an article in 2012 that included allegations from former students that he physically abused them some 40 years ago. The civil trial in her case is set to begin Monday in B.C. Supreme Court and is expected to last two weeks.
Shortly after the controversial story that was published in the Vancouver weekly newspaper Georgia Straight, Furlong filed a defamation suit against Robinson and the publication, denying the abuse allegations and accusing her of a vendetta.
He dropped his lawsuit earlier this year after the dismissal of the last of three lawsuits against him alleging sexual abuse, telling reporters that "truth and innocence" had prevailed. Furlong alleged in court documents that Robinson prompted three complainants to launch the legal actions — her original article contained no sexual abuse allegations.
But Robinson pressed forward with her suit, in which she alleged that Furlong implied in statements to media that she had fabricated the story out of personal animosity.
"The defamatory expression ... continues to cause injury, loss and damage to the plaintiff, and was deliberately calculated by (Furlong) to expose the plaintiff to contempt, ridicule and hatred," she said in court documents.
Robinson's article contained allegations from students that Furlong had physically and psychologically abused them while working as a physical education teacher at Immaculata School in Burns Lake, B.C., in the late 1960s and early 1970s.
In documents filed in court, Furlong says he maintains that Robinson's techniques were "highly unorthodox, prejudicial and skewed to creating innuendo, journalistic imbalance and errors in fact."
Furlong says he was entitled to respond to Robinson's "attacks" and that his public comments were true in substance and fact.
None of the allegations have been tested in court. Robinson is seeking general, special, aggravated and punitive damages.
Robinson also denies an allegation that she says Furlong made in 2013 that she filed a complaint with the RCMP that prompted an investigation into sexual abuse allegations against him. Furlong said that the Mounties found no evidence to support the claims.
Three people — Beverly Abraham, Grace Jessie West and a man — filed suits against Furlong in 2013 alleging inappropriate sexual touching that were later dropped or dismissed.
A judge dismissed West's case in February after finding she did not attend Immaculata School at the time of the alleged abuse. In March, a judge dismissed the man's case and ordered him to pay special costs to Furlong after he failed to show up in court on the day of the trial. Justice Elliott Myers called the man's behaviour "egregious, reprehensible and worthy of rebuke." Abraham dropped her lawsuit last year.
The Canadian Press does not name complainants when sexual abuse allegations are involved, but Abraham and West consented to be named. The man did not.