Shigematsu's "Son" also rises
Solo tour de force at The Cultch.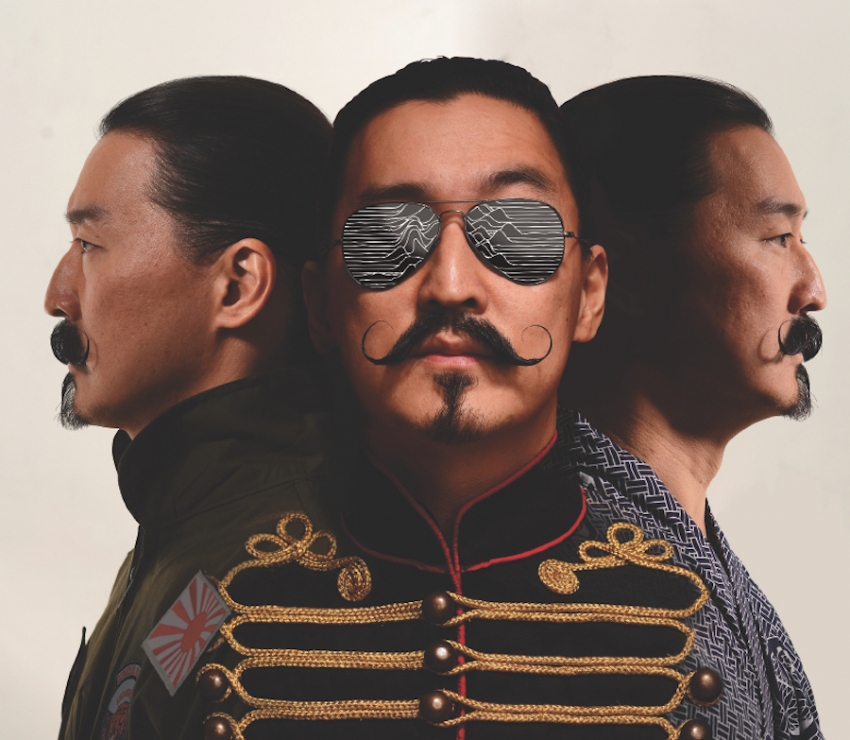 Were you hoping to see Tetsuro Shigamatsu's funny, wise and touching 90-minute monologue "Empire of the Son?"
Well, forget about it. At least not in Vancouver during its current engagement at The Cultch's intimate Lab Theatre. The entire two-week run was sold out even before opening night. The same went for its just-completed stint as the only Canadian entry in last month's Asian American Theatre Festival at the prestigious Oregon Shakespeare Festival in Ashland, Oregon.
You might – if you hurry to book in advance – be able to catch the show on its upcoming tour of Ottawa, Montreal or Toronto, should you happen to be headed that way over the next couple of months.
I missed "Empire of the Son" at its premiere last year, which emerged as the surprise hit of the city's 2015 live stage season (and promptly sold out, too). The play propelled its sponsoring troupe, the Vancouver Asian-Canadian Theatre (VACT), into the front ranks of local drama companies. Given its track record of success, there could well be future chances to catch "Empire of the Son" again here in town.
So here, for the record, is my impression of what all the excitement is about. It comes down to honesty; shamelessly confessional first-person storytelling (albeit with a salvific leavening of wicked self-deprecation).
London-born and Canada-bred Tetsuro, the youngest of five siblings, spent much of his adolescence sparring with his reserved, hyper-dignified immigrant sire, heir to a 1000-year legacy of samurai discipline. Father and son have never yet so much as uttered "those three little words" to each other. To do so would violate both bushido self-abnegation and the studied cool of a North American hipster.
Yet the father – now old, blind and wracked with neurodegenerative disease – comes to depend more and more on the son for his practical nursing care. (He finally died, after protracted illness, barely a month before "Empire of the Son" premiered last year). The play details Tetsuro's struggle to grasp the arc of his father's life, so as to tap into the wellsprings of his own grief.
Which he does with abundant audio-visual aids. Voices, mostly, of family members – his father, mother and siblings, or his own young children – sometimes recorded but more often in uncannily apt impersonations by Tetsuro himself. Lots of photos and videos from the family album, too, projected onto a backdrop screen embedded in Pam Johnson's ingeniously compact set design.
We gradually build up a sense of the elder Shigematsu, from his wartime refugee boyhood fleeing Allied firebombs to his post war incarnation as a "salary man" cog in Japan's "economic miracle." We learn how he shook off that stifling conformity to emigrate as a radio host in Britain and Canada, only to be demoted to a mail clerk when the CBC disbands its shortwave foreign language service.
Some chapters of this saga are just too vast or too fleeting or too sad to capture in a snapshot or an audio clip -- anything from the 1945 A-bomb obliteration of Hiroshima to a father-son driveway spat over the relative merits of skateboarding versus yardwork.
Such scenes, Tetsuro recreates in miniature using found materials: dollhouse furniture, kitchen utensils, finger-puppetry – whatever comes to hand. The Hiroshima mushroom cloud, for instance, becomes a billow of cream injected into a fish tank. He films these table-top vignettes with his iPhone and projects them onscreen.
The technique is a bit reminiscent of some recent innovations by Canadian theatre guru Robert LePage. But Tetsuro's execution of the idea is, to my mind, all the more ingenious precisely because it's so much homelier, minus the lavish funding and technical support that the Mage of Montreal can command.
Not that "Empire of the Sun" lacks its own impressive offstage back-up. Produced by VACT artistic director Donna Yamamoto, it was directed by Richard Wolfe, who also collaborated with Heidi Taylor and Yvonne Gall on dramaturgy. Lighting designer Gerald King and sound designer Steve Charles move the monologue along with split second precision through its many shifts of scene and mood.
But the scripted words and the voice and the body language are all Tetsuro's own. He earned his theatrical chops in the front-lines of stand-up comedy plus a stint as a CBC radio host in his own right -- all without any formal drama school training.His untutored originality shows in the wholly idiosyncratic -- but spot-on -- timing and pacing of this solo tour de force.
Tetsuro shows himself to be a world-class lateral thinker, master of startling transitions. He can turn on a dime from intimate detail and wry self-mockery to cosmic musings on the karmic implications of the global water cycle or what earth's four billion year evolution might look like from the moon.
A potentially world-class theatrical talent to keep an eye on; we look forward to his future ventures, tackling stories other than his own.