The Horse Knows The Way (道)
Roseneath recasts Irish kids' classic "Spirit Horse" in First Nations idiom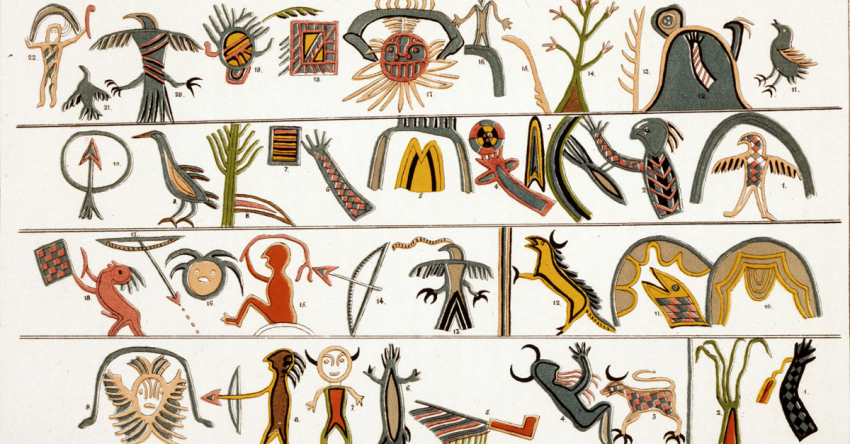 As anyone knows who's ever seen – or been – a player in the improvisatory, impromptu sandlot dramas of childhood, kids are the ultimate Magic Realists.
Realists in that they don't flinch from even the grossest facts-on-the-ground, whether bodily effluvia or race-and-class discrimination. Magic, since they have no problems with non-linear time warps, cryptozoology or resurrection of the dead.
Magic, too, in their knack for turning any random flotsam into a crucial prop for their open-ended role-playing games. So eyes lit up in the packed, mostly juvenile audience, at the sight of Glenn Davidson's set for "Spirit Horse" on Granville Island's Waterfront stage.
What a heap of enticing junk, all pregnant with dramatic possibilities! Wood pallets, hubcaps, tyres, a busted Chevy grille, a beat-up old bus seat. And dominating it all in centre stage, a towering mishmash of interlocking tripods all lashed together from odd lengths of steel pipe.
In the course of the hour-long melodrama, this armature will serve as a mountain, a slummy high-rise, a railroad boxcar, a cop shop, a movie house, a TV screen and – above all – a preternaturally powerful "Spirit Horse."
The horse has been conjured out of a lake on a remote First Nations reserve. The old Rez-bound grandpa who first invoked the magical mare tries to lasso her and catch her power, but all in vain. He tracks "Wildwind" (as she's been named) all the way to Calgary.
That's where his granddaughters have been eking out a hand-to-mouth subsistence as latchkey children ever since their mother died in childbirth while delivering the younger of the two. Their grieving father, an ex-rodeo champ, has been drunkenly prostrate with grief for most of the seven years since.
The sisters bundle Wildwind into their apartment. But shocked neighbours sic the building's super, assorted social workers and ultimately the cops onto them. The horse is seized and sold at police auction to sporting punters for entry in the Calgary stampede.
So the girls liberate the magic mare and head for the hills, chased by a whole police dragnet and a sensationalistic press corps. Their remorse-wracked father trails them, trying to head off the pursuers. With the odds stacked against him, he's still got a couple of advantages: Indian lore and rodeo skills.
Wildwind pelts ever deeper into tribal lands with the younger sister on her back. At last the father succeeds in lassoing the mare to imbibe her magic and save his child. But not before the three of them – father, daughter and Spirit Horse – plunge into the Rez lake.
The two humans surface, after a suspenseful lapse. The horse does not. But, under the mystical ancestral waters, the little girl has been vouchsafed a vision of the mother she never knew. Father and daughters are reunited and redeemed. Their pursuers simply vanish now that there's no more prize-worthy horseflesh at stake.
That's the executive summary, stripped of many plot twists and ornamental details. To really "get it," it helps to be a child, or at least be surrounded by them, as one is in the Waterfront this week. You need to imbibe some non-linear kiddie energy to suspend your disbelief and accept the transubstantiation of all that stage junk.
Nor is it only the props and scenery that undergo such imaginative transformations. So too, spectacularly, do the three young and vastly talented First Nation actors: Lisa Nasson, Rain Richardson and Brendan Chandler. The women are cast as the younger and older sisters, respectively, while Chandler doubles as the father and grandpa.
But that's not all they play. Between them they divide some 65 supporting roles – everything from nosey neighbours to racist cops to scornful bystanders. They each get a chance to preen and prance as the Spirit Horse. Chandler even gets to do a TV newscast, a whole compressed Cowboys-and-Injuns movie and a brief, chest-thumping turn as a police helicopter.
Polymath accompanist Emilyn Stam moves the phantasmagoric action along as an onstage one-woman-band incorporating accordion, fiddle, drums, Jew's harp and vocals. The music looks spontaneously improvised, but in fact was scored by Manitoba folk musician Anne Lederman, who accompanied the original Toronto production of Spirit Horse two years ago.
That production was adapted for the Canadian stage from an Irish play, Tir Na N'Og, by UK author/director Greg Banks. Ojibway playwright Drew Hayden Taylor scripted the transposition into First Nations idiom for Toronto's Roseneath Theatre, where Banks directed its debut. The latest revival is brought to the Waterfront stage by Vancouver's own Carousel Theatre for Young People.
Even after so many transmogrifications, though, the story retains its freshness. Much of the credit goes to the protean performers, with their quick-change nimbleness and broad-brush characterizations.
Taylor's script also plays spot-on to kids' narrative sensibilities – their wacky humour, umbrageous instinct for fairness, their adrenaline addiction and their paramount reverence for snack breaks.
Realists, after all. But Magic, for all that.