Smart women who rock their curls
Here's a list of talented, brainy, creative women who are rocking the world while they rock their curls.
Oh, the irony. Curly-haired women want straight hair, straight-haired women want curly hair. Thin wants thick, brunette want blonde. But not the women on my list. (More on that below.)
We're constantly blow-drying, straightening and frying our hair, all to force it to do things it just doesn't want to do. Straight, wavy, kinky curly.
Being a wavy-haired lady myself, I know the 'bad' hair days occur more often than not.
But it's all perception, my friend.
What if I told you that people associated your curls with a big personality and creativity?
There's no science behind it, but I'm sure it's true.
So, it's time to praise the curly, kinky, wavy, coily locks.
Here's my list of smart (Canadian) women who let curls be curls.
Tzeporah Berman
She's a Canadian environmental activist, campaigner and writer known for her prominent role organizing the logging blockades in Clayoquot Sound, British Columbia. Author of "This Crazy Life" and founder of Forest Ethics, this smart curly-head is taking the world by storm. Photo by kris krüg.
Alex Samuels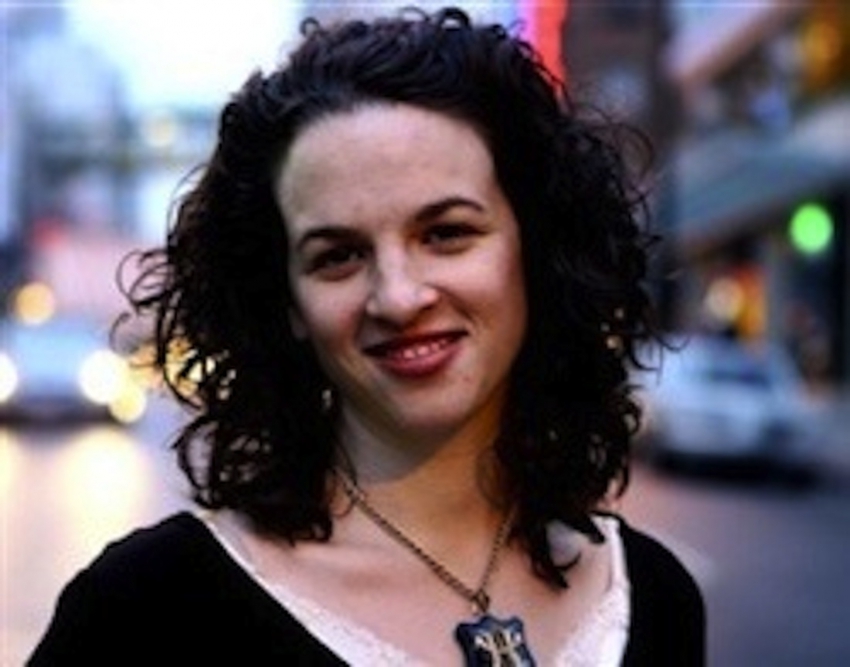 Vice-President of Social Media for Vision Critical and the author of the Work Smarter with Social Media series for Harvard Business Review Press. Her writing, speaking and research focuses on how people and organizations can work smarter and live better by making effective use of social media. She blogs about social media for the Harvard Business Review and is represented for speaking engagements by the Lavin Agency.
Nikki Yanofsky
Canadian jazz-pop singer-songwriter from Montreal. She is best known as the vocalist of the Canadian CTV theme song for the 2010 Winter Olympic Games, "I Believe." Although she has natural curls, Nikki is seen sporting many dos. But we like her curls best. Photo from Decca website.
Melissa Auf der Maur
Canadian musician, singer-songwriter, photographer and actress. She briefly joined The Smashing Pumpkins as a touring member for its 2000 tour before launching her solo career. Photo from twitter.
Measha Brueggergosman
Canadian soprano who performs both as an opera singer and concert artist. She has performed internationally and won numerous awards. Photo from Measha's website.
Tatiana Maslany
Actress. She has starred in television series such as The Nativity, Orphan Black, Being Erica and Heartland. Like Nikki, she's a chameleon with her hair styles, but for the most part she keeps her hair curly/wavy.
Mira Oreck
The Director of Strategic Partnerships at the Broadbent Institute. Before joining the Institute, Mira was a senior strategist and organizer on high profile campaigns in the United States and in Canada. Photo from Broadbent Institute website.
Linda Solomon Wood
Hey, look who's next. She's VO's very own Editor-in-Chief. She founded the Vancouver Observer and is CEO of Observer Media Group, which is launching the National Observer in 2015. She tells me she rolled her hair up on a roller juice can every night when she was a teenager to hide those curls, but no more.
Constance Barnes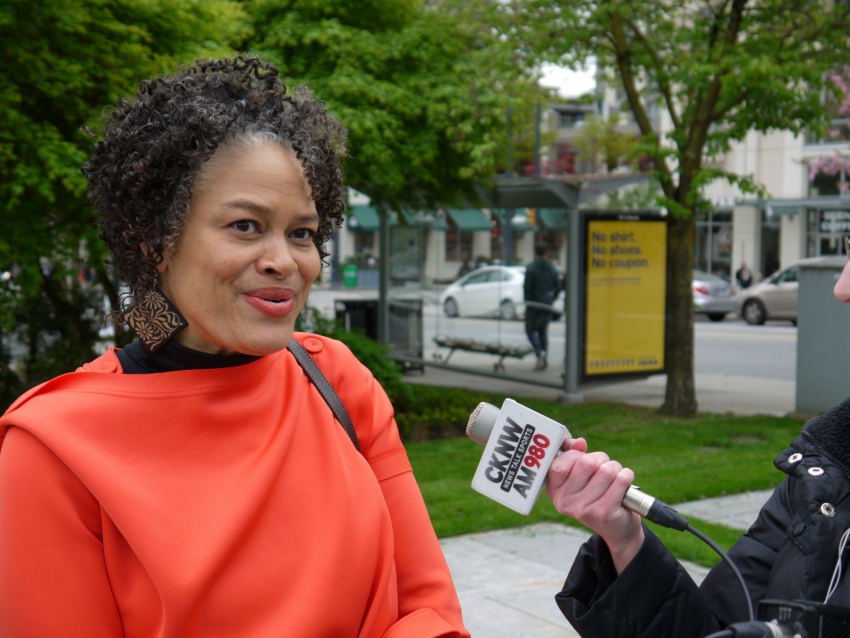 Vice Chair of the Vancouver Park Board. Photo by brent granby.
Sarah Harmer
Singer-songwriter and activist. Photo from Facebook.
Dr. Courtney Howard
An SFU and UBC alumnus who is now a Yellowknife Emergency Physician, mom, and board member of the Canadian Association of Physicians for the Environment. Photo by Yellowknife photographer Pat Kane.
Shannon Szabados
An ice hockey goaltender for the Canadian national hockey team. You can thank her for the 2010, 2014 Olympic Gold. Photo from Twitter.
Susan Mendelson
Culinary legend in Vancouver. She is known first for her 10 cookbooks, her food at the Lazy Gourmet take-out and bistro, and her catering company that carries the same name. Photo from Lazy Gourmet website.
Jordan Clark
Dancer, actress and contortionist. She won So You Think You Can Dance Canada and has continued her career as a dancer by starring on family channels hit TV series "The Next Step" TV dance drama. Photo from PureDance website.
Michaëlle Jean
Canadian statesperson and former journalist who served as Governor General of Canada, the 27th since Canadian Confederation, from 2005 to 2010. Photo from Twitter.
Jennifer Oleksiuk
Vancouver born actress, known for This Means War (2012), White Chicks (2004) and Percy Jackson & the Olympians: The Lightning Thief (2010). Photo from imdb.
Rachelle Lefevre
Actress who has starred in the television series Big Wolf on Campus, acted in Twilight, and had recurring roles in What About Brian, Boston Legal, and Swingtown. Photo from imdb.
Sarah Leavitt
Vancouver writer, editor and cartoonist. Sarah Leavitt's first book, Tangles: A Story About Alzheimer's, My Mother, and Me, a graphic memoir, has been published in Canada, the US, UK, and Germany to international critical acclaim. Photo from Sarah's website.