A new and creepy It, perky Reese in Home Again and a contrary view of those volatile Paris suburbs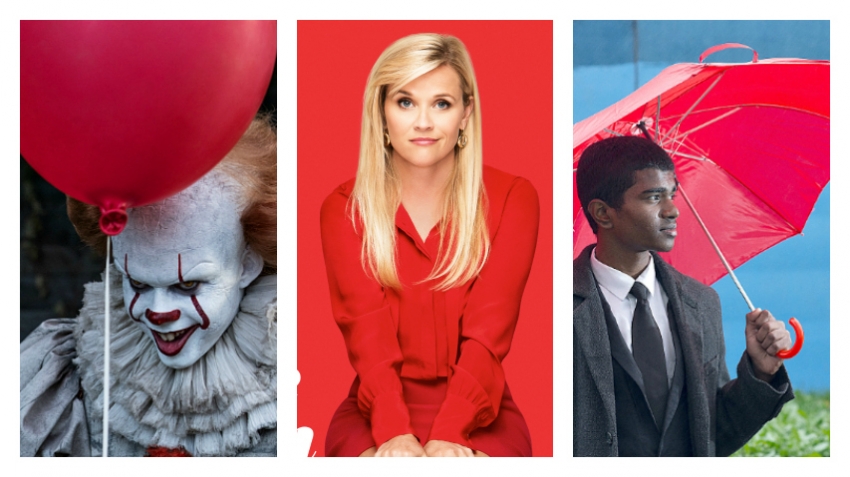 Hollywood has had a dismal summer. So says Hollywood. You see the box office failed to reach $4 billion. It came in just under. That's hardly a catastrophe I'd say and was surely the studios' own fault due to the product they sent out.
At the same time it is clear fewer people are going out to the movies these days. Too expensive for one thing and Netflix is so convenient. There's probably a lot more than that going on but whatever the reasons there is a change happening. I for one would hate to see the communal experience of movie going eroding much further.
Here's what new for the gang to catch this week:
It: 3 stars
Home Again: 2 ½
Pop-Aye: 3 ½
Swagger: 3
Blood Honey: 1 ½
IT: Now this is fitting. In Stephen King's gigantic novel, the evil clown named Pennywise is said to re-appear every 27 years in the town of Derry to terrorize children. This movie version brings him back exactly 27 years after a very popular TV mini-series that apparently scared a lot of people witless. That's harder to do these days and though the film tries with every trick in the horror movie/haunted house playbook it feels overloaded, not always scary but awfully creepy. That's thanks to the oily-smiling performance by Bill Skarsgård (son of Stellan). You believe him as a child-luring menace right from a disturbing opening sequence when a boy gets too close trying to retrieve a toy boat. Of course Pennywise is not really a clown. He's an evil spirit who only shape-shifts into one. He represents all sorts of evil that children face.
The movie builds a Stand By Me aura and crew to pit against him. They're six small-town boys and a fast-maturing girl. No, a notorious sex scene is left in the book but King's childhood essentials are there: malevolent and disbelieving adults, threats everywhere, bullies bordering on psychopaths . The kids range from timid, to daring, to fearful and courageous. One's a hypochondriac; one's a nerd; one's black; etc. They track the dark spirit into a ramshackle house, down dark halls and stairs, deep into a well. They meet him in his various forms in scenes that play like nightmares but start to feel repetitive as they accumulate. There are many good terrors there but you're worn down. And a part two is possible. In the book, the kids battle the spirit again when they're grown up. Unlike the TV version, which was filmed here, all over the lower mainland, this one was made in Ontario, Port Hope, Oshawa and so on. (Dunbar, 5th Avenue, Scotiabank, Marine Gateway and many suburban theatres) 3 out of 5
HOME AGAIN: Young mothers may like this one. And their mothers. It's a brisk mix of accuracy and fantasy about their lives and it's got Reese Witherspoon in the lead. Who wouldn't want to identify with her perkiness.
Authenticity stops with her though. She plays a mother of two girls who has separated from her husband (Michael Sheen as a music-industry hot shot in New York), returned to Los Angeles where she grew up, where her father was a movie director (and philanderer) and her mother (Candice Bergen) was one of his leading ladies. You think this is shaping up into a typical romantic comedy? You're right. Hallie Meyers-Shyer, who wrote and directed it, is the daughter of two veterans of the genre. Think Something's Gotta Give, Baby Boom and many others. She knows the business and succumbs to its more innocuous side. She has Reese out on the town with friends one night, bring home a young aspiring filmmaker and two buddies and let them all live in the guest house back of her almost-luxurious home. Hey, as one character says she gets free baby sitting, computer repairs and sex. Amazing though how often these guys say "sorry." Pure fantasy. They have meetings with studio execs and would you believe it, stand up to them. Realistic? The plot marches on as you'd expect though. The husband arrives for a visit and in a climactic scene the three guys may or may not arrive in time for a school performance. It's a likeable movie but very thin. (5th Avenue, Scotiabank, Marine Gateway, suburban theatres) 2 ½ out of 5