Voice of Olympic Opening and Closing Ceremonies sets her sights on Hollywood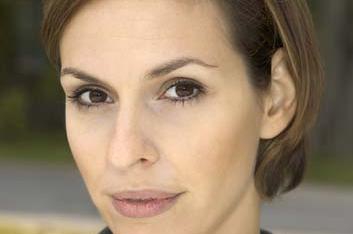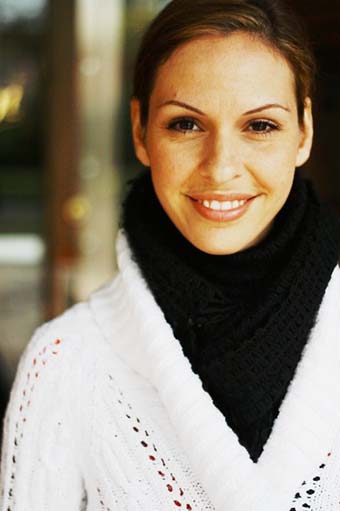 You may recognize prominent voiceover actor Lili Wexu from this winter's national television H1N1 flu vaccine campaign, or on Tourism Canada's current worldwide print campaign, but even more likely, whether you speak English or French, it's her voice you are familiar with. The hardworking, perfectly bilingual performer has lent her captivating voice to a variety of memorable national events & projects; she announces award nominations for the Junos and the Western Canadian Music Awards, she narrates documentaries, and lately she's been dabbling in videogames over at Ubisoft. Lili most recently had the world's attention when she expertly voiced both the Opening and Closing ceremonies live, for the Vancouver 2010 Winter Olympic Games.
She can next be heard in the upcoming animated short The Cloven Sky, in both the English and French versions, which will be airing on BravoFact. And she is currently working on Quebec documentary filmmaker Charles Gervais' breathtaking and thought provoking film about Cambodia, also in both languages. Lili has also made an onscreen appearance in the wildly popular sci-fi franchise Alien vs. Predator, in 'AVPR: Alien vs. Predator-Requiem'.
Lili's vibrant and recognizable voice, as well as her ability to switch from both English to French (and vice versa) seamlessly; have made her a standout in her industry. TV advertising producers have been casting her fresh and concise voice work for more than 13 years. She has an impressive list of corporate clients, including Harley Davidson, HSBC Canada, and the Ritz Carlton, among others. Her television and film voice over credits include The Long Song, Quebec: A City In Layers, and When Water Meets the Sky, also narrated by Morgan Freeman. She also does radio imaging for Astral Media in Quebec.
In 2008, Lili was honored by her industry peers at the Voicey Awards, which honors the best in voice-over talent for their contributions to the profession. She received the 2008 Best Foreign Voice Award, for her flawless bilingualism and her unparalleled mastery of both the French and English languages.
The Montreal native stumbled upon the world of voiceovers when she was asked by a local DJ to record French dialogue for a promotion. Her sound was an instant hit, and she quickly began working regularly. Today, the trilingual talent (she is also fluent in Spanish) is one of the most recognizable and unique voices in the country.
Lili currently divides her time between Montreal and Vancouver. She aims to be the first woman to narrate film trailers regularly in theaters across North America.