Top ten coolest things to do in Vancouver this weekend
Swap-O-Rama-Rama (Miraj's Pick)
Feb 10 | 12 - 5 PM | 2205 Commercial Drive | Free

Join in the communal process of reuse and celebrate our collective creativity! Swap-O-Rama-Rama is a giant clothing swap and series of do-it-yourself workshops in which a community explores reuse and creativity through the recycling of used clothing. At the end of the swap you can take home as much clothing as you can carry. Remainders go to a local women's shelter. Thanks Conrad!
Electro Swing vs Electro Blues (Kelly's Pick)
Feb 10 | 9PM - 2AM | Grandview Legion 179 |$15

The Electro Club is introducing a new type of music to Vancouver -- Electro Blues. Come out for a night of dance lessons (if you feel so inclined), entertainment by clowns, ladies in red and who knows what else. These guys always have something up their sleeve so be prepared for some fun organized chaos.
Ideas for Impact: Göran Carstedt (Miraj's Pick)
Feb 12 | 5:30 - 8:30 PM | Orpheum Annex, 823 Seymour Street | By donation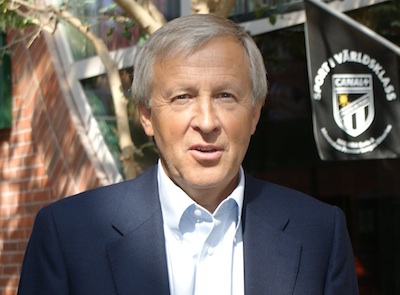 Dr. Carstedt is one of Europe's most prominent business leaders and has run some of the world's leading companies. Widely acknowledged as one of the world's most practical presenters on leadership, organisational learning, and change.
Sex Talk in the City Opening Reception (Kelly's Pick)
Feb 13 | 7 PM | Museum of Vancouver | Free (Members) or $15
Be among the first to discover an innovative exhibition that explores the history of sexuality in Vancouver – from education to pleasure to politics. Explore sexuality not as science, but as part of our exciting, fascinating, thought-provoking culture.
UPCOMING & ONGOING EVENTS
Till Feb 14 | Various locations