Events to check out this week in Vancouver like All That Jazz and Car Free Day
It's a good weekend to live in Mount Pleasant. Two of our top events are both on Main Street and if you've never been to its annual car-free celebration, we suggest you go. It'll be tons of fun with lots of food and cool items to pick up. Yes we know, we can't get enough of East Van.

Top Picks
All That Jazz (Kelly's Pick)
June 14 | 7-11PM | Sheppard's Pie Gallery | $30


Vinyl, canapés and cocktails are what's in store for those attending Saving The Horn's All That Jazz event on Thursday. This black tie event is a fundraiser gala to raise awareness of their non-profit, while raising funds to support their inspiring initiatives to educate and assist those in the Horn of Africa. Check out an interview I had with marketing coordinator, Manda Webster.
The Village on Main Street (Miraj's pick)
June 17 | 10 AM - 9 PM | 13th Ave & Main Street | Free


Join the fun party at the biggest village ever built by Village Vancouver. Powered by solar energy and fed by an urban garden, they'll be raising chickens, showing off bees, repairing bicycles, demonstrating right livelihood and green building technology, and lounging in our library of sustainability while drinking Fair Trade coffee and tea and homemade lemonade.
Car Free Day Vancouver (Ajay's Pick)
June 17 | All Day | Various Locations | Free


Vancouver's most fun, biggest and most pedestrian-friendly party! Locations include Commercial Drive, Main St, Kitslano, and the West End.
Living Extraordinary LIVE
June 14 | 7 PM | HR MacMillan Space Centre | $40 (Sold Out)
This event is sold out, but you can sign up for future events! what is this? well it aims to query "What Does It Mean to Live Extraordinary?" Living Extraordinary is an evening of inspiration featuring 12 local luminaries sharing their consciousness-raising experiences and insights to help you live our grandest vision of a conscious life.

International Development Drinks
June 14 | Blarney Stone | $4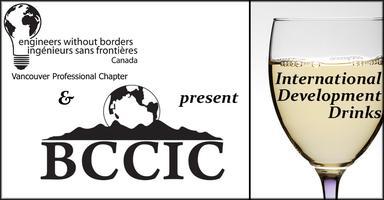 This evening will provide an opportunity to connect with major NGOs that are operating in Vancouver. There will be discussion on Rio+20 Conference as well as a Keynotes by Noble Kelly, President of Education Beyond Borders and Claudia Li, Founder of SharkTruth.

A Dialogues Summit on Strengthening Relations
Jun 15-17 | City Hall + SFU Wosk | Free

Farm to Fork Retreat
June 15-17 | Camp Fircom - Gambier Island | $190


Escape the city life for a retreat on beautiful Gambier Island. Hiking, doing yoga and eating local, organic food. When they stress in your life gets to be too much...get away!

Rio Tinto Alcan Dragon Boat Festival
June 15-17 | Varies by day | False Creek | Free


Briny from sweat or the splash of the paddler in front of you? There'll probably a combination of the two at this years Dragon Boat Festival. In the running for one of BC's best festivals with it's abundance of vendors, entertainment and fun, it's definitely an event you don't want to miss.
Nature Play Day
June 15 | 11:30AM | CPAWS BC Office | Free


"At its root, nature is empowering. We must tap into this abundant source of energy. The renewing power of the natural world sustains us, our children and our fellow Canadians. Nature Play Day reminds us that it's OK to be outside. It's OK to play and get grass-stained knees, dirty palms and a sticky shirt. In fact, it's more than OK... It's necessary!!" - Adam Kreek.
Join CPAWS and lovers of nature for a walk from their office to a local park where there will be heaps of fun activities and games to keep you occupied for hours. Babies, tots, tweens and adults...everyone is welcome!

Bike Rave
June 15 | 9PM | Crab Park | Free


Deck your bike out with flashing lights "like a late 90's candy kid", and get a ready for an epic bike ride with a crew of party people. During the cruise there will be stops where you can dance to some of your favourite local producers, plus classic rave tunes from 90's anthems to today's banger.

re: THINK HOUSING JAM
Jun 15 | HiVE | Free

Peter Pan by Karen Flamenco
June 16 | Centre for Performing Arts
Social Networks: Humanist Models for Modern Practices
June 18 | 7- 9 PM | SFU Woodwards | Free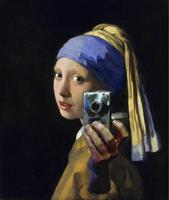 Are we witnessing a friendship inflation? And the subsequent devaluation of the very word "friend" due to its ubiquitous use on social networks and other forms of public participation? Find out the answer to these during this lively public debate. thanks hilary.
Future Events
Inspire: An Evening of Bringing Body, Mind, and Spirit Together
June 20 | Vancouver Art Gallery | 2-for-1 tix $35 / $45
Jammin' Shark Truth Boat Party
June 20 | 7-10PM | On a boat! (Departs Granville Island) | $35

MEC Bikefest Vancouver
June 23 | 10AM-3PM | Athlete's Village Plaza | Free

Baan Dada Childen's Home Fundraiser
June 25 | Biltmore Cabaret | $5 or by donation
50th Decentralized Dance Party
June 30 | Secret | Free
30th Anniversary Walk for Peace Vancouver
June 30 | 12 PM | Kits Beach | Free
This Is East Van | Photography Publication
July 7 | 7 PM | Interurban Gallery | Free
Caribbean Days
July 28-29 | North Van | Free


Want to be the first to know about the best events going on in Vancouver? Connect with BeeVancity
and subscribe to our weekly newsletter.