Top Vancouver Events May 16 - 22: May Long weekend edition
Kick off the long weekend by attending one of the many events this Wednesday and beyond. You'll have more time to play, so we've given you lots of events to keep you busy.

Top Picks

Sketchbook Project World Tour (Miraj's pick)
May 16 | 3-7 PM | W2 Media Cafe | Free


The Sketchbook Project is a traveling library of artists' books by thousands of people from around the world. It is an immense collection of books and art that express limitless styles, influences and ideas. This collection will travel to 14 cities on 4 continents.

Sam Sullivan's Public Salon (Ajay's Pick)
May 16 | Vancouver Playhouse | $16 adv / $20


Hear from Vancouver's leaders and thinkers on ideas they think you should know about (Here's a taste of the Speakers: Chip Wilson, founder of Lululemon, Hal Gunn, CEO of Inspired Health and Aaron Sanderson, Next Leaders Network)

Wine Tasting with a Social Twist (Kelly's Pick)
May 16 | 6-9PM | Vancouver Urban Winery | $30


So you think you know wine eh? Put yourself to the test with this event where you'll pour wine out of a brown bag. Chef Jeff from Miradoro Restaurant is partnering with Le Gavroche to create some great canapes to pair with Tinhorn's wines. Oh and the social twist? Tweeting is involved.


Honorable Mentions

SeedBomb - Seeding Vancouver's first community currency
May 16| HiVE | $15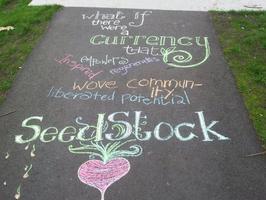 What if there were a way for communities to create their own currencies - ones that truly serve them? Join Seedstock for an inspiring and entertaining evening as the group kicks off its crowdfunding campaign and the hear why there has never been a better time for Vancouver's first community currency.

Behance Portfolio Review Night
May 16 | W2 | $10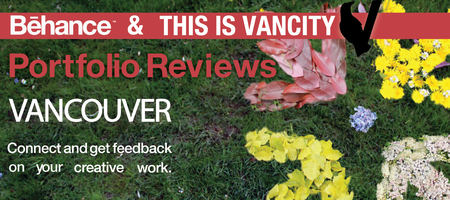 As part of their mission to empower Creative Professionals around the world, Behance and This is Vancity have teamed up to host Behance Portfolio Review Night.

Likemind Vancouver Coffee Social
May 18 | 8-9:30AM | Prado Cafe | $ Price of coffee


Likemind is a world renowned way to spend the 3rd Friday morning of every month (now famous in over 70 cities). Good coffee, good company, like-minded people - as simple as that.

Design Nerd Jam 6.3 - Street Park Jam (Miraj's pick)
May 18 | 6:30-10 PM | Hive Vancouver | Free


This jam brings together Julien Thomas, CoV's passionate Parks Board and Engineering staff and -you- to generate ideas for turning some of Vancouver's streets into park land. In support of Vancouver's greenest city goals, the nerds will focus on how to increase access to nature and consider things like accessibility, history, food production, play, ethnobotany, spatial poetics and more.

Gamelan Gita Asmara Balinese Music & Dance (Miraj's pick)
May 18-19 | 8- 11 PM | SFU Woodwards | $15/$20


Gamelan Gita Asmara (translated as "Gamelan of the Song of Love") is a Vancouver-based ensemble of 25 musicians and 5 dancers that perform traditional and contemporary Balinese music on a spectacular and authentic gamelan made up of bronze gongs, metallophones and drums. This concert is a co-presentation between Caravan World Rhythms and SFU Woodward's, and is part of the 2nd Annual GONG! The Gamelan Festival.

DNA6 Patio Party
May 20| 10PM --> | Backstage Lounge | $10


It's a long weekend so why not party on a Sunday? Cheap drinks, dancing and some lively music will wrap up the weekend nicely. Did I mention cheap drinks? Like, $3 tequila cheap...

Coming Up
Gymprov with Trevor Linden! [Flashmob]
May 22 | 1-2pm | Burrard Skytrain Station | Free

El Bulli: cooking in progress Film Screening (Through Reel Causes)
May 23 | Vancity Theatre | $15

DIGNITY Vancouver | Photography Exhibition and Auction
May 24 | 7-11 PM | Vancouver Urban Winery| $40

#NetRaiserYVR
May 24 | 6:30 - 9 PM | The Granville Room | $10

28th annual World Partnership Walk
May 27 | 10 AM | Lumbermen's Arch, Stanley Park

Eastvanlove Tweetup Vol. 6 - Social Innovation
May 29 | Calabash | By donation (no one turned away)

City of Bhangra
May 31 - June 10

The 19th Vancouver International Storytelling Festival
June 8 - 10 | Sun Yat-Set Chinese Garden | various
Vancouver Draw Down
June 9 | 10 AM - 4 PM | Emily Carr University | Free
Peter Pan by Karen Flamenco
June 16 | Centre for Performing Arts


Want to be the first to know about the best events going on in Vancouver? Connect with BeeVancity
and subscribe to our weekly newsletter.