Top Vancouver events May 3- 9: Reimagine CBC Vancouver, Spot Prawn festival
Top Picks
Reimagine CBC Vancouver (Miraj's pick)
May 7 | 7 – 10 PM (doors at 6 PM) | Vogue Theatre | $15


Let's reimagine a vibrant media landscape in Canada and keep the national treasure that is CBC - a truly people's organization. The best way for the CBC to thrive is to build a community of supporters who have a true sense of ownership over the organization. To this end, as part of a national campaign Gen Why Media is bringing together seasoned professionals, up-and-coming CBC talent, outside experts, media innovators, and citizens in a celebratory event that will add new energy to the CBC and help articulate a fresh vision for public media. thanks tara & fiona.
RENT! Movie Sing-A-Long (Kelly's pick)
May 4 | 8PM | Denman Cinema | $15


"There are times when we're dirt broke, hungry, and freezing, and I ask myself, why the hell am I still living here? And then they call. And I remember." You may know this line, you may not, but it doesn't matter because there are subtitles! And also wine, popcorn and soda to ease the pain of those singing off key.

Passion, Politics, and Drug Policy in Canada (Ajay's pick)
May 4 | Pivot | $15 but no one turned away


Come out and join Pivot Legal Society for an evening of politics, passion, and the future of drug policy in Canada. The evening will feature Conservative Senator Claude Nolin, Liberal Senator (and former Mayor of Vancouver) Larry Campbell, Federal NDP Deputy Leader (Health) Libby Davies, and BC NDP MLA Nicholas Simons. Each of the politicians will talk about their experiences working in government and advocating different or innovative approaches to drug policy in Canada. All proceeds from the event will go to support Pivot's community legal work in Vancouver's downtown eastside.



Honorable Mentions
Socializing For Social Change (#S4SCYVR)
May 3 | Pink Elephant Thai | $10

7th Annual Vancouver International Burlesque Festival
May 3-6 | Rio & Vogue Theatre | Varied

The Magical Encounter
May 4 | Fei & Milton Wong Experimental Theatre @ SFU | $25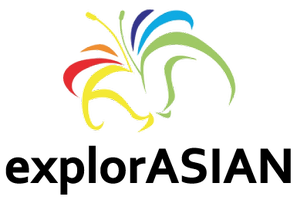 Gala Night during which the community will pay tributes to our former Patron, the late Milton Wong, before there pan-Asian inter-arts show The Magical Encounter.

Ederlezi Balkan Brass Festival
May 4 | 7.30 PM - 1 AM | Russian Hall | $ 20/ $25


Begin your weekend with a Friday night dance workshop and learn 3 simple Balkan folk dances that you can dance throughout the night! Saturday's musical entertainment features Seattle's best Balkan band - Orkestar Zirkonium and their entire 14 musical wonders, Victoria's Romani-inspired, goat loving Brass band - Bucan Bucan, and Vancouver's Orkestar Slivovica!

Vancouver International ExplorAsian Festival
May 4-25

6th Annual Spot Prawn Festival
May 5 | 11 AM – 3 PM | False Creek Fishermen's Wharf | $12


Now is your chance to savour one of BC's most delectable treats. Canada's largest Spot Prawn Festival and Prawn Boil makes fresh, right off the boat, local spot prawns available for hundreds to taste. Get inspired by the cooking demos then grab your own bagful off the fishing boats to recreate these dishes at home.
Queen of the Sun documentary
May 5 | 10AM | Ridge Theatre | Free
Bzzzzzz. As part of the month long festival, Salmonberry Days, in Dunbar, enjoy a documentary about the plight of the bees in an industrialized world. We can relate because we're bees too.

8th Annual International Jondo Flamenco Festival
May 6 - 25
Got Craft? 2012 Spring Edition
May 6 | 10AM-5PM | Legion on Commercial | $3


You might not have craft, but the artisans at this event do. Learn how to sew, enjoy some tasty treats, enjoy live music and even browse for early Christmas gifts. Did I mention that the first 50 to arrive get swag bags?
Serious Issues #2
May 8 | 9PM - 1AM | Waldorf Hotel | $10


Live needn't be completely serious but sometimes we need to step back and thing about the things that are. Enjoy documentaries voicing creative activism from Shark Truth and Fresh Roots, then dance your pants off while drinking the night away.



Coming Up
Butter Chicken Comedy Show
May 9 - 12 | CBC Studio

Check Your Head's 5th Annual Fundraiser
May 10 | 8:30-11:30 PM | Heritage Hall | $30-$50 (sliding scale)

Late Nite Art 14 @ The Toast Collective
May 10 | 8.30 - 11.30 PM | 648 Kingsway | $25
Epic Sustainable Living Expo
May 11-13 Vancouver Convention Centre
Sam Sullivan's Public Salon
May 16 | Vancouver Playhouse | $16 adv / $20

El Bulli: cooking in progress Film Screening (Through Reel Causes)
May 23 | Vancity Theatre | $15

DIGNITY Vancouver | Photography Exhibition and Auction
May 24 | 7-11 PM | Vancouver Urban Winery| $40
City of Bhangra
May 31 - June 10

The 19th Vancouver International Storytelling Festival
June 8 - 10 | Sun Yat-Set Chinese Garden | various
Peter Pan by Karen Flamenco
June 16 | Centre for Performing Arts


Want to be the first to know about the best events going on in Vancouver? Connect with BeeVancity
and subscribe to our weekly newsletter.