Top Vancouver events March 7-13: talks that inspire
Learning is fun. This week is a good one to sit back and hear some inspiring dialogue on topics ranging from healthcare to finance to poetry. Take your pick from the incredible events going on in town this week.
Top picks

Health Talks: Bold Ideas To Transform Health Care (Ajay's Pick)
Mar 7 630-10pm | Four Seasons | $15


What are your hopes for a better health care system? Hear 10 inspiring speakers, comprising a blend of health care providers and the public, share their hopes for the health care system Pecha Kucha style (20 slides, 20 seconds each).

Values-Based Banking: Financing the Future (Miraj's Pick)
Mar 8 | 7 - 8:30 PM | Centre for Performing Arts | Free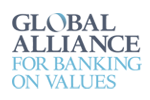 Join an evening of dialogue and debate with Canadian journalist and author Naomi Klein, UK-based New Economics Foundation Executive Director Stewart Wallis and Vancity CEO Tamara Vrooman in a session moderated by CBC TV journalist Ian Hanomansing as they explore how communities, business and banks can best respond to the need for change and what kind of future we can expect by putting the needs of people first.

CPAWS-BC 20th Anniversary Party (Kelly's pick)
March 10 | 5:30-8PM | Shebeen | $50


Come celebrate and support the organization that strives to keep BC's great parks, oceans and ecosystems wild for this century and beyond. Eat some good food, mingle with some amazing people, and then maybe go for a hike through rugged terrain?


Honourable mentions

inCITE: an Exploration of Books and Ideas
March 7 | 7:30PM | Alice Mackay - VPL | Free
Do you find yourself writing poetry all night rather than sleeping? I'm sure BC author Steven Price was the same. Join him as he reads from his poetry collection Omens in the Year of the Ox and poet Julie Bruck sharing her latest work, Monkey Ranch.

The Price of a Woman's Life: A Discussion on Human Trafficking
Mar 7 | 6:30-8:30PM | VPL | Free


Dare to be aware. Come our for a screening of the film Avenue Zero which portrays human trafficking flourishing internationally in the shadows of the law. A panel session will follow the film.

Main Street Live
March 8 | 9-1AM | The Cobalt | $7
A monthly live hip-hop showcase? Count me in! I wonder if they'll let me get up on stage to spit out some sh**...

International Women's Day Celebration
Mar 8 | 6-8PM | Creekside Community Center | Free
I am woman, hear me roar! Unite with your sistas and your mommas from all communities in this global celebration to recognize and celebrate the achievements of women's long struggle for equality, justice, peace and development.

Young Social Innovators - Speak Up!
Mar 10 | 9:30 AM-12:45 PM | Musuem of Vancouver | Free
The BC Advisory Council on Social Entrepreneurship wants to hear your opinion: "How can the BC government create a community that enables and empowers young social entrepreneurs and innovators by the year 2020?" Coffee, tea, and light snacks provided.

Awaken & Change Symposium
Mar 10 | 1-5 PM | Center for Peace | Suggested $15-30


If you are concerned about the eco-social-spiritual malaise of today's world and ready for a meaningful and life-changing experience, this symposium is for you! Maureen Jack-LaCroix will be facilitating this thought-provoking and deeply moving multimedia presentation with other Be The Change facilitators.

Utopia Festival Showcase
Mar 10 | W2 Media Cafe | $10 / $25 fest. pass
The inaugural Utopia last year was an epic event with 1250 fans catching 30+ artists (including Peaches). This year we've made Utopia more intimate with TWO showcases spread over two nights in our permanent Woodward's home. More DJs on Friday, more electroacoustic on Saturday.
1 Year Later: Benefit Concert for Japan's Tsunami Victims
Mar 11 | 3-5 PM | Nikkei Centre | $15-25
One year has passed since Japan's tragic earthquake and tsunami, but its effects are still being felt: much is left to do for recovery. Show your support at this fundraiser, featuring singers, photo exhibits, shiatsu and a silent auction.

[email protected] GlobeEvent
Mar 13| 5 - 7 PM | SAP, 910 Mainland Street | $10


Coming Up

Maker Faire | Show and Tell
Mar 15 | 5:30-9:30 PM | Museum of Vancouver | By donation

Buckman Coe @ Biltmore Cabaret w/ The Tailor
Mar 16 | 8 – 11 PM | Biltmore Cabaret | $12

Art and the Brain
Mar 22 | 5:30 - 7:30 PM | VGH Paetzhold Lecture Theatre | Free

Want to be the first to know about the best events going on in Vancouver? Connect with BeeVancity
and subscribe to our weekly newsletter.