Top Vancouver holiday events and New Year parties
No wonder we're so busy this time of year, there are so many ridiculously good events to check out. We've listed all the top holiday events to check out, as well as our top picks for ringing in the New Year. Let the planning begin.
Top Picks

Irie Christmas Beach Party (Elfin Bee)
Dec 23 | 9PM-1:30AM | Rowan's Roof – 2430 W. 4th | $9 or $7 + food bank donation
Even Santa Clause can get the 'Winter Blaaah's'.. all that eggnog, figgy pudding, and the endless hours spent staring blankly at the yule-log channel, it's enough to drive you crazy. That's why on Christmas's Eve's Eve, Santa calls up a reindeer sitter, tucks the elves into bed early, and throws on his board shorts for a night of IRIE vibes, dancing, debauchery, and a little good ol' fashioned Christmas cheer. Prizes for the best outfit so dress to impress.

Skating @ Robson Park (Spicy Bee)
Throughout Holidays | Robson Square | Free/$4 for skate rentals


Vancouver's favourite outdoor ice rink is open once again this winter for skating and public events. Lots of music and entertainment planned during the holidays.

Felix Cartel + Lazy Rich via Steve (The Honey Bee)
Fri Dec 23 | Celebrities | $20


Felix Cartel comes back to Vancouver following a killer set at last year's Red Bull party at W2. Sure to be a blast.

REVELRY - A Revalascious New Years Eve Celebration (Miraj's pick)
Dec 31 | 9 PM - 3 AM | Commercial Drive Legion | $15/$20


A revelry of surprises just for you...and wild crazy jump up and down dancing on one of the only wood sprung dance floors in Canada. East Van Culture. Workless Vibes. Arts. Community. Thanks Conrad.

Christmas in Kerrisdale
Saturdays Dec 3-31 | 12-5 PM | Kerrisdale Village | Free (Unless you want hot cocoa to warm those paws.)


Celebrate Winter in style as you gallivant through beautiful Kerrisdale in a horse-drawn carriage. Then hop out to take a photo with Santa then wander the sparkling streets, lit up to bring holiday cheer to the community. There will also be a roving quartet playing so take a moment to enjoy a carol or two. If this doesn't put you in the Christmas spirit then you're a hard cookie to crumble…and not a gingerbread one.

John Digweed
Fri Dec 30 | Celebrities | $30


Digweed is one of the pioneers of house and will be serving up some glorious beats. See you on the dance floor.
NYE Picks
One Night Stand IV
Dec 31 | Doors 8 PM/Show 10 PM | The Media Club | $40

Poster by Lindsey Hampton
For those of you who haven't had a one night stand, here's one that won't leave you wondering why it happened. The 4th annual New Year's Eve bash features local musicians who join forces to perform 3 sets of covers from the 60s to now. Get ready for an unforgettable, unpredictable night of classic tunes. Advance tickets are sold out but there will be a limited amount at the door so come early.

W2 LIGHTS NYE 2012
Dec 31 | 10 PM | W2 Media Cafe| $39/$49


Bring in 2012 with friends, some of the west coast's most innovative electronic artists, decadent foods and seasonal beverages! W2 Lights NYE is an institution, selling out in advance last year with 1750 guests. For 2012, they've scaled it more intimate with a spectacular 3 level celebration of lights, music + friends.

New Year's Eve at The Waldorf
Dec 31 |8 PM - 4 AM | 1489 East Hastings St. | $45/$60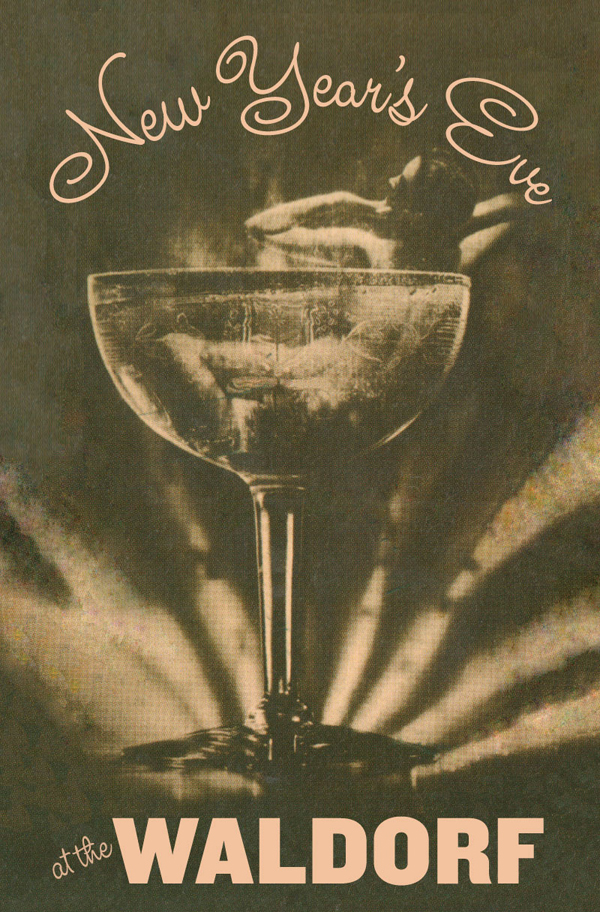 The Waldorf 's first hotel-wide bash since Halloween. Ring in the New Year at the Waldorf with... The Best Party DJs In The World. Certain Areas Are Forbidden To Those Without Masks Bring your own or use the one provided in your Complimentary Gift Bag.
Rouge NYE 2012
Dec 31 | Salt Building | $60 (username: rouge, pw: salt2012 - Thx DJ Abasi!)


Our friends at Intimate Producations are throwing one of their biggest events to-date in partnership with Blueprint! They will be transforming The Salt Building into an unforgettable experience, along with The Burlesque Beauties, rouge themed photo booth and much more! Your music selectors for the evening will be none other than the live duo of Love & Elektric, Ali Sani, Timelime, and Ricco + Vinnie The Squid of Slow DJs fame! Email us if you need tickets or group discounts. Capacity is limited, and this will sell out.
Coming Up

Tragedy of the Market: From Crisis to Commons
Jan 6-8 | 10AM-4PM | Bonsor Community Centre | By donation

Creative Mornings - Vancouver with Amanda Gibbs
Jan 6 | 8:30 AM - 10 AM | W2 Media Cafe | Free

Modern Buddhism Public Talk
Jan 12 | 7- 8:30 PM | Croatian Cultural Centre | $12

Beer && Code Vancouver
Jan 19 | 7-10 PM | iQmetrix - #1210, Howe Street | Free
Take our survey and win a ski weekend at The Westin Whistler and lift tickets for Whistler Blackcomb.