A look at some naughty (and lots of nice) events in Vancouver this week
As always, BeeVancity is excited to bring you the best events of the week. But there's something else we're excited about - we've just been nominated for the Best Events Blog of Vancouver at the 2011 Urban Culture Conference + Awards. Awesome!
So if you enjoy our blog or newsletter, please vote for us at http://urbancultureconference.com/
Now on to this week. No event is taboo - with the much talked about SlutWalk and the entertaining burlesque show, it's a week of celebrating and empowering females. But no one is excluded -- there's an events for everyone, and best of all -- lots of them are cheap, or even free!
Have fun!
The BEE list is curated by Ajay Masala Puri (Spicy Masala Bee), Lisa Craveiro (Busy Bee), Steve Williams (Honey Bee), and Lorien Henson (Queen Bee).
Want to be the first to know about the best events going on in Vancouver? Subscribe to the BeeVancity weekly email newsletter!
Top Picks
1. SlutWalk Vancouver
May 15 | Start 1:00pm | Meet at Vancouver Art Gallery | Free!!!


A lighthearted name for an incredibly serious issue, SlutWalk addresses the culture that excuses away all sexual assault, not solely rape, and promotes the idea that all people, regardless of gender, have a role in challenging victim blaming and sex shaming that create a culture that justifies acts of sexual violence. This event is not just about the violence, but the excuses that allow violence to continue.
2. Northern Voice: Blogging + Social Media Conference
May 13 & 14 | UBC Life Sciences Centre | $50-90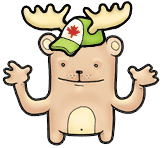 NV11 is the 7th annual two-day, non-profit personal blogging, social media and publishing conference. If you want to meet and hear from online people, this is the place to be! And the Masala Bee will be doing a workshop on Saturday at 11am on Online Campaigning along with Leadnow.ca and OpenMedia.ca
3. Vancouver International Bhangra Celebration
May 13 | 5–10 PM | Vancouver Art Gallery Grounds | Free!