BEE Vancity Mix for Mar 17-23: Chocolates & Cowboys, Community March Against Racism, Green Cafe & Much More
Happy St. Patrick's Day!
Another weekend of amazing events in Van - so many they spill into next week. So get your boots on, march in solidarity and think deep about going green. Not your usual St. Paddy's Day but when have the Bees ever been usual?
Have fun out there!
on behalf of
Lorien Henson
(the Queen Bee) and
Ajay Masala Puri (the Spicy Bee)
Chocolates + Cowboys : It's a C&C Party Factory
Mar 19 | 8 PM | Studio 700 | $10 advance / $15-$25 sliding scale at door
What do Chocolates and Cowboys/girls have in common? Well they're both sexy, they both hang out in bars, they're both fun to lick... And they're both fabulous themes for a raging party! So buckle your chaps, throw on your stetson, pull on your boots and come on down to this year's In the House Festival fundraiser.
There will be music, dancing, burlesque, can can dance, chocolate fountains, chocolate treats, chocolate cocktails. There will blackjack, shoot-outs and maybe some tar and feathering (I mean chocolate and feathering). There will be silent auctions, 50/50 draws and candygrams. You don't want to miss it! Ride 'em cowboy!
Sun March 20 2pm | Waterfront Skytrain | Free
March 21, the International Day for the Elimination of Racism, marks the anniversary of the 1960 Sharpeville Massacre in South Africa when police opened fire on hundreds of South Africans protesting against Apartheid's passbook laws, killing 67 and wounding 186. Join our friends at No One is Illegal (Harjap, Sozan, Harsha et al) on March 20th to celebrate the dignity, strength, and resilience of our communities.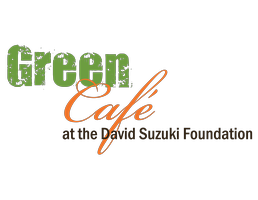 Wed March 23 6-8pm (registration 5:30pm) | Fairmont Waterfront | $10
"By changing the way we think, we change the way we act, thereby creating the transformation that we seek". But the way we think is based in the mental models we have - the way we look at the world. Join the David Suzuki Foundation (and facilitator HoneyBee Steve!) for a transformative Green Café, where we will be pushing to understand the structures and mental models that underlay our assumptions about the environment. As a special treat graphic facilitator Stina Brown will animate this highly interactive and provocative discussion for members of employee green teams, business owners and all individuals committed to sustainable workplace practice!

Honorable Mentions