Missed the Healthy Chef Competition last week? Read all about the event, including the big winners and their dishes.
Top Picks
EastVanlove Tweetup Vol. 5 = Food Edition
Mar 22 | Hai Phong | Free / Donate what you can
Dialogue & Action for Earth Summit 2012 (Miraj's pick)
Mar 27 | 6 - 8 PM | SFU Harbour Centre | Free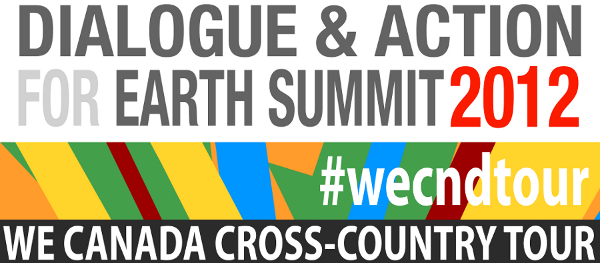 From Newfoundland to Vancouver, the WE Canada cross-country tour brings youth leaders and sustainability veterans together to empower civil society and offer an analysis of current trends in sustainable development as the world accelerates to the Earth Summit 2012.


Honorable Mentions

Bodies of Water: An Evening of Dance, Music & Film
Mar 21 | 7 PM | Roundhouse | $0-30 (suggested: $10)


Asava Dance and Downstream: Reimagining Water brings you the opening event for World Water Week—an evening of dance, creativity, music, and imagining. Former Vancouverite Seonagh Odhiambo and Asava dancers offer a stunning performance with live music performed by world renowned percussionist Angel Luis Figueroa. Reception to follow with the artists.
Art and the Brain
Mar 22 | 5:30 - 7:30 PM | VGH Paetzhold Lecture Theatre | Free

Electro Vaudeville Fest
Mar 23

Social Soil: A Fair Trade Fundraiser
Mar 24
Nite Lights
Mar 28 | 7 - 11 PM | Interurban Art Gallery | Free


Art projects in a darkly lit space. The works illuminate themselves. Presented by Jeff Stückel, Lauren Marsden, Kuh Del Rosario and Justin Patterson.


Future Events

Vancouver ECO Fashion Week - Fall/Winter 2012
Apr 10 - 12 | Various times | Robson SquareVancouver ECO Fashion

Re:Generation III: How We Green Our City
Apr 11 | 7 - 9.30 PM | Waldorf Hotel | $0-$10